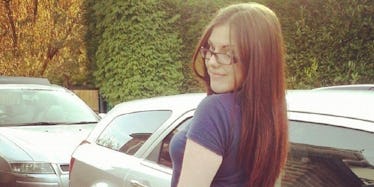 Girl Sends Threesome Pic To Cheating Friend's BF As Revenge For Fight Over Coat
Facebook
A 19-year-old woman is accused of sending photos of herself and her friend having a threesome with another man to her friend's boyfriend ... after their fallout over a coat.
Abigail Stringfellow of Manchester, UK, has admitted disclosing private sexual photographs and films with intent to cause distress as part of her revenge porn case.
The court heard how the victim, who was 17 at the time, got an angry call from her boyfriend when he received the photos back in April.
He is accused of assaulting her and is currently awaiting trial.
In a statement, the victim said,
Abigail's actions have destroyed my life. She has humiliated me embarrassed me and brought about the end of my relationship. I hate her for what she has done. I want her to know what her actions have led to.
The whole thing is alleged to have erupted over a coat.
Matthew Wallace, defending Stringfellow, said she and the victim fell out after they had taken a man back to a hotel room for sex.
He said,
Following this the victim stole the male's jacket and did not return it, saying that Miss Stringfellow had taken it. Miss Stringfellow was accused of being a thief and became very angry, and contacted her boyfriend to explain where the jacket had come from and he said he didn't believe her so she said she could send proof that the victim had been unfaithful in the past. She was trying to clear her name relating to the theft and she was angry. They are graphic images. She didn't anticipate that the victim would come to physical harm.
Mr. Wallace added Stringfellow knows this was a "rash act" and "deeply regrets" her actions.
Stringfellow is currently awaiting sentence. The offense can be punishable by prison time.
Citations: Daily Mail