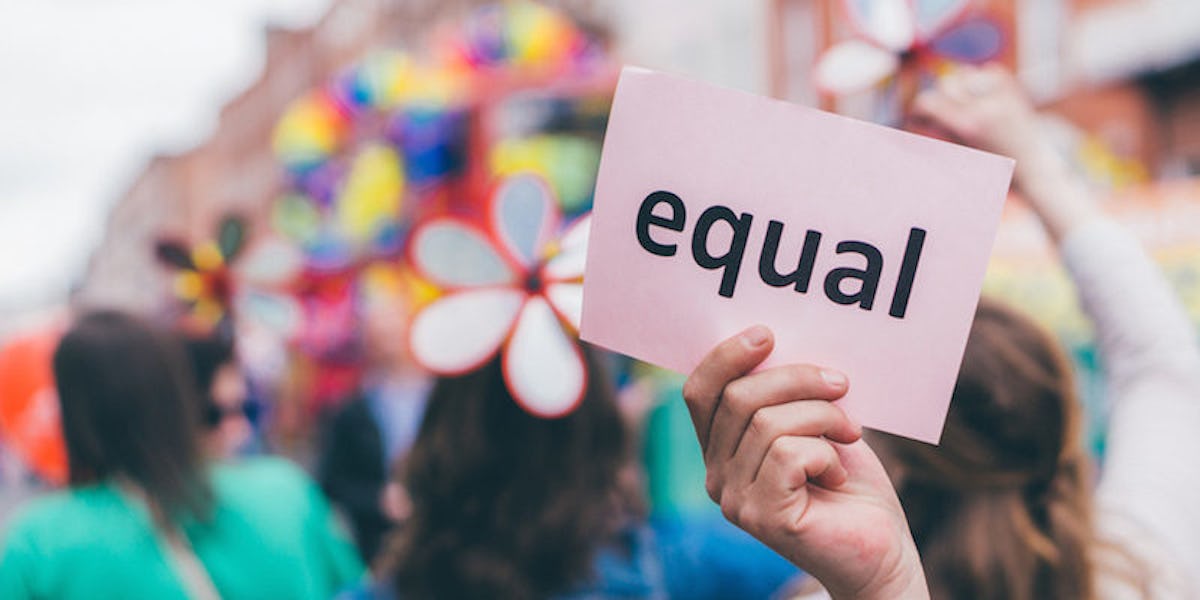 Study Finds 1 Out 3 Millennials Doesn't Identify As Straight Or Gay
A new survey revealed about one in three Millennials refuses to label him or herself as either completely heterosexual or homosexual.
The YouGov survey instructed Americans aged 18 to 29 to rate themselves based on the Kinsey Scale, a scale created by groundbreaking sexuality researcher Alfred Kinsey.
According to The Washington Post, participants were told,
Please try to place your sexuality on a scale of 0 to 6, where 0 is completely heterosexual and 6 is completely homosexual.
Only 66 percent of participants under 30 defined themselves as completely heterosexual or completely homosexual. Of those participants, 64 percent labeled themselves a 0, or completely heterosexual, while the remaining 2 percent labeled themselves a 6, or completely homosexual.
The other 29 percent of participants under 30 placed themselves in between a 0 and a 6, with 10 percent labeling their sexualities as 1's and 9 percent choosing 2.
When it came to Americans between the ages of 30 and 44, only 24 percent would not rate themselves a 0 or a 6. Therefore, it appeared opposition to labels decreased with age. This finding was also displayed by Americans aged 45 to 64; just 8 percent of this group would not call themselves completely straight or gay.
In another surprise, researchers found calling oneself "straight" doesn't always mean what one might think.
In fact, all participants, whose ages ranged from 18 to 65 and over, were asked to label themselves as either straight, gay, bisexual or other. Approximately 89 percent selected straight, but when asked if they could ever be attracted to people of their same sexes, 16 percent of this age group said it was "not impossible," The Washington Post reports.
In another survey completed before the Americans were questioned, nearly half of Brits under the age of 25 also declined to be rated as completely heterosexual or homosexual.
Citations: One third of millennials now say theyre less than 100 straight (The Washington Post), A third of young Americans say they arent 100 heterosexual (YouGov)