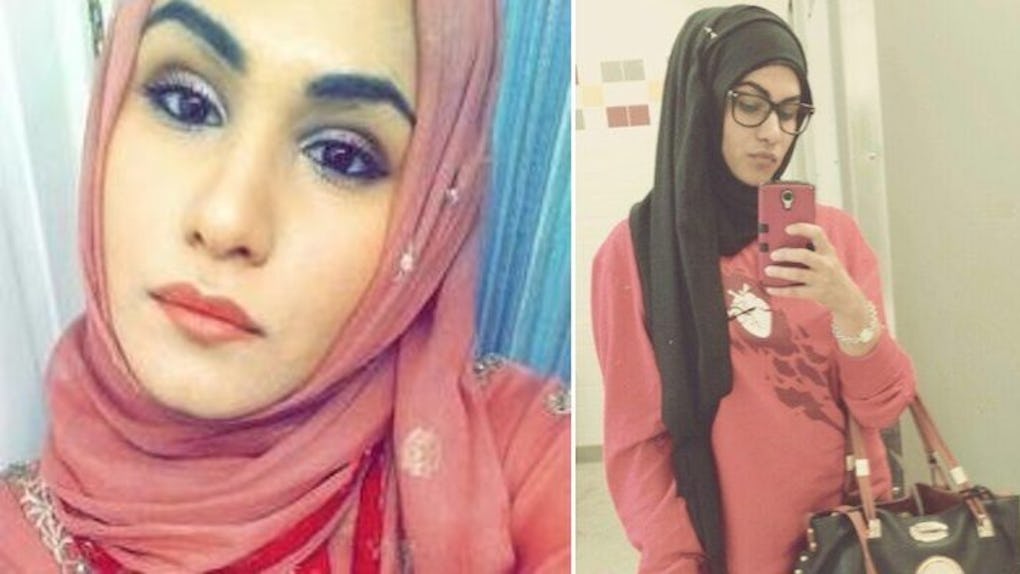 Twitter
Teen Claims Student Called Her 'ISIS' But School Says It's Not Bullying
A four-month investigation by the Woodbridge Township School District in Woodbridge, New Jersey allegedly yielded no evidence Colonia High School student Saira Ali was bullied, but her own photographic evidence tells a different story.
Last spring, then-senior Ali posted screenshots from the Snapchat story of a fellow student to Facebook and Twitter.
In the Snapchat video, the bully apparently shot a candid closeup of Ali from across the lunch room before adding text reading "ISIS [heart eyes emoji]" and posting it publicly.
The mystery student's sneaky camerawork and reference to a violent terrorist group greatly upset Ali.
In the Facebook post, Ali reportedly wrote,
You might think there's no hate crime where you live and before ya'know it some ignorant kid from your school makes a video of you at lunch, closes up on your face, calls you ISIS, & then sets it as his Snapchat story for everyone to see as if he's not insulting billions of people. Please excuse me while I teach this kid a lesson.
The Muslim student complained to the Woodbridge Board of Education, hoping it could help her seek justice.
Sadly, after four months, the board apparently sent her a letter saying it found no evidence of her harassment and bullying complaint.
A source close to the board told NJ.com the matter was investigated thoroughly, but the board was ultimately unable to identify the student who originally posted the video to Snapchat, an app broadcasting users' videos and pictures for a limited time.
In response to the board's verdict, Ali reportedly shared another post on Facebook, writing,
After four months of 'investigation,' the Woodbridge Township School District has come to the conclusion that when I was unknowingly taken a picture of at lunch, in school, by another student, and posted on Snapchat as 'ISIS,' I was not 'harassed, intimidated, or bullied.' Apparently, according to the Anti-Bullying Bill of Rights Act, it's entirely acceptable to take pictures of strangers and post them on social media with derogatory, inaccurate, slurs.
By spreading word of the abuse online, Ali found others to help share her story.
The fact that school policy has not caught up to covering behavior on the social apps teenagers use daily seems to be making bullying easier than ever.
Until a major change is made, word of mouth is the only option for students like Ali.
Citations: Muslim student says school won't take action on 'bully' who called her 'Isis' (NJ.com)