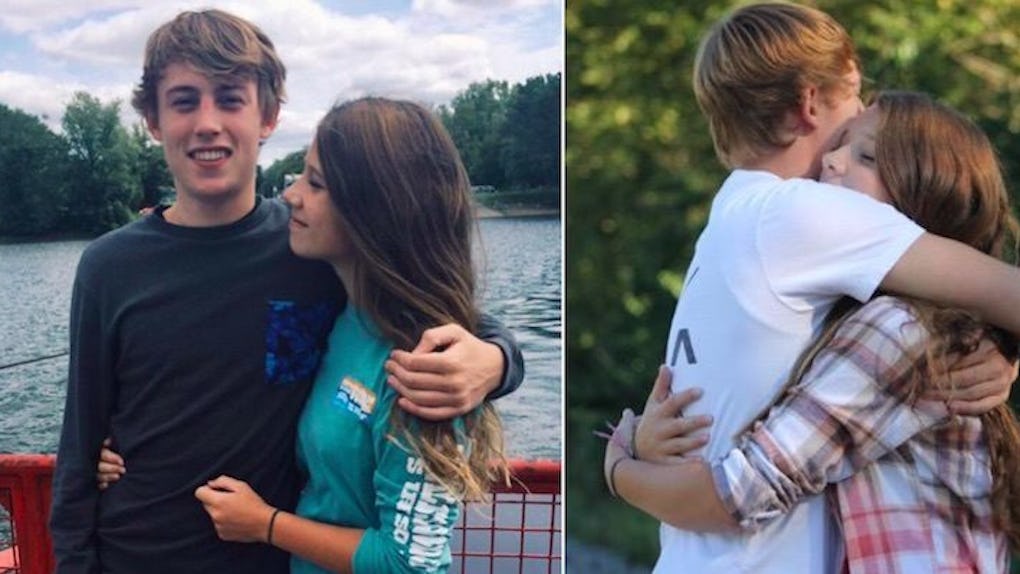 Twitter
16-Year-Old Killed By Train While Posing For Photos On Tracks With GF
A Maryland teenager was killed on Monday as he and his girlfriend posed for pictures on railroad tracks.
According to The Washington Post, many people used a certain spot near train tracks in Boyds, Maryland as a place to take pictures.
John DeReggi, 16, and his girlfriend, Natalie Crim, planned to have Crim's twin sister take several photos of them at the location, which was near DeReggi's home. At least one picture was to be used for a school project.
Natalie's sister snapped at least one photo before a northbound Amtrak train approached the location at just before 5 pm, The Washington Post reports.
The trio grossly misjudged the speed of the train.
Of the trains, Robert Halstead, president of train reconstruction firm IronWood Technologies, told The Washington Post,
There's very little clicketyclack. They can really sneak up on you.
Halstead also noted trains often seem to be going significantly slower than they really are. He compared the appearance of incoming trains to that of planes about to land.
Halstead said,
It kind of looks like they're just hanging there.
The train was estimated to be going over 70 miles per hour when it struck DeReggi.
Friends and relatives said Crim and her sister escaped harm because they ran in a different direction than DeReggi.
I love you so much RIP pic.twitter.com/MVvVIaFDp4 — Natalie Crim (@_nataliecrim_) September 15, 2015
DeReggi reportedly saw his mother just 20 minutes before his death, telling her, "I love you," before walking out the door.
He was described as adventurous, dedicated and beloved throughout his school.
Crim told The Washington Post,
Wherever John was he was having a good time and lighting up people's day.
An investigation is underway, but Captain Darren Francke of the Montgomery Police Department said it doesn't look like a mistake made by the train's operator is to blame for the death.
Citations: An adventurous life cut short on the railroad tracks (The Washington Post)