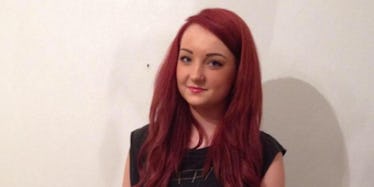 Woman Dies Just 24 Hours After Mistaking Meningitis Symptoms For Bad Hangover
Gray family
A 21-year-old student died after shrugging off meningitis symptoms as a bad hangover.
Jennifer Gray, who attended the University of West Scotland in Paisley, returned home early after vomiting on a night out.
The next day, she complained of a headache, aching joints and nausea.
Jennifer chalked these symptoms up to a hangover, but her condition quickly deteriorated.
Two days after her night out, she woke up with a sore head and neck. Her dad drove her to the hospital after pain relievers failed to make her feel better.
Her condition had gotten even worse by the time they arrived at the hospital.
Jennifer lost consciousness and was rushed to intensive care before undergoing a CT scan of her head, which gave a working diagnosis of meningitis.
She was put into an induced coma.
Doctors took her into surgery in an effort to reduce the swelling on her brain, but nothing could be done.
Later that day she was declared brain dead.
She died on Monday, April 18. Now, her family is raising awareness among young people.
Jennifer's mom, Edwina said,
Meningitis struck my family. It came for us like a bolt from the blue. It is the worst possible thing to happen to someone who has an only child. Now I'll never be a gran. I selfishly think about that. I'll never see her married.
She added,
I just want people to know how fast the illness took her. One minute she was fine. The next minute she was brain dead. We want to keep on going to make sure something like that doesn't happen to anyone else.
For more information about meningitis visit www.meningitis.org.