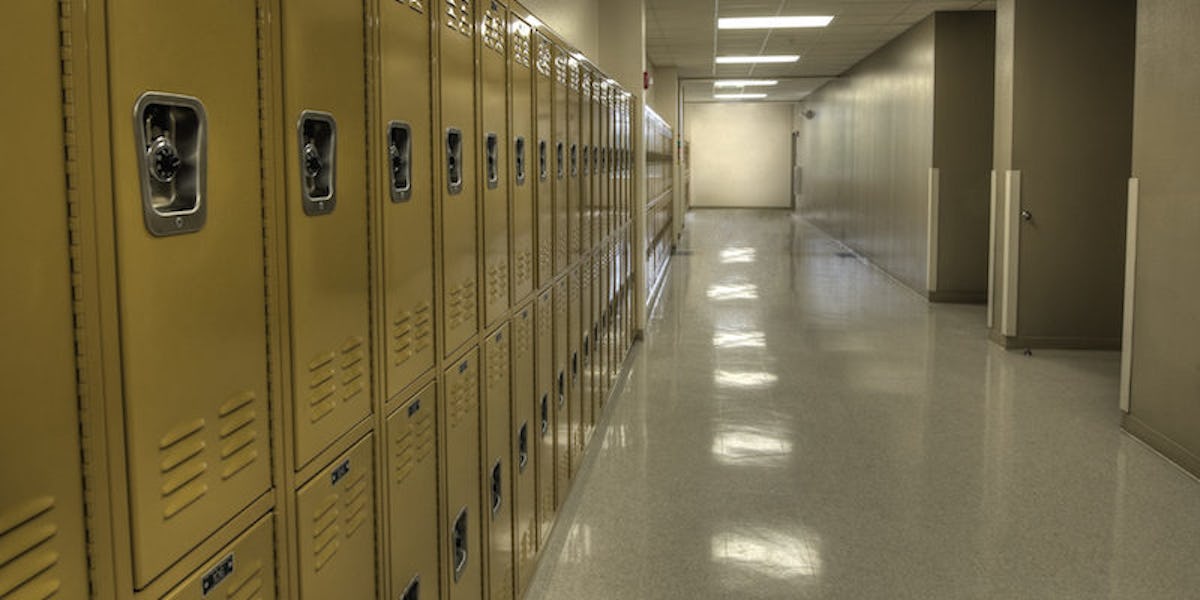 Special Ed Teacher Accused Of Making Student Masturbate In Front Of Class
Shutterstock
A Long Island, New York middle school is under investigation for allegedly covering up one teacher's repeated physical and sexual abuse of special education students, The Huffington Post reports.
The accused, Lisa Weitzman, teaches special needs students in the Long Beach Public School system.
A lawsuit filed by Weitzman's alleged victims claims the teacher made one student masturbate in front of the class, gave another a lap dance, and on several occasions, sent "severely disabled" students into time out in the bathroom for extended periods of time.
The suit also alleges Weitzman used physical abuse as discipline, stomping on pupils' feet while wearing high heels and even binding students at the wrists and ankles with zip ties and duct tape to control them.
According to the five students directly named in the suit — four of whom were male, one female — the alleged incidents all took place between 2011 and 2014.
Though Weitzman is the sole accused, the victims' attorney Gerard Misk intends to sue the school district instead of the teacher herself. He explains,
While I have seen other instances of abuse that have been appalling, this one is worse because these are the most vulnerable children. The families trusted this teacher and the school and had their trust destroyed.
Misk will be seeking $25 million in damages from the district for the school's failure to intervene in Weitzman's brutal abuse of her students, most of whom suffer from developmental disabilities such as Down Syndrome and severe autism. Additional punitive damages — likely for the district's failure to follow up on complaints filed by other teachers and teachers' assistants — may also be sought.
Weitzman remains employed in the Long Beach Public School system pending the results of a district hearing, and a representative for the district says officials will "continue to comply" with all regulations regarding alleged abuse against students.
Citations: Special Ed Horrors Send N.Y. Parents to Court (Courthouse News), Special Ed Teacher Allegedly Made Student Masturbate In Class (Huffington Post), Attorney: NY school ignored abuse by special ed teacher (AP)