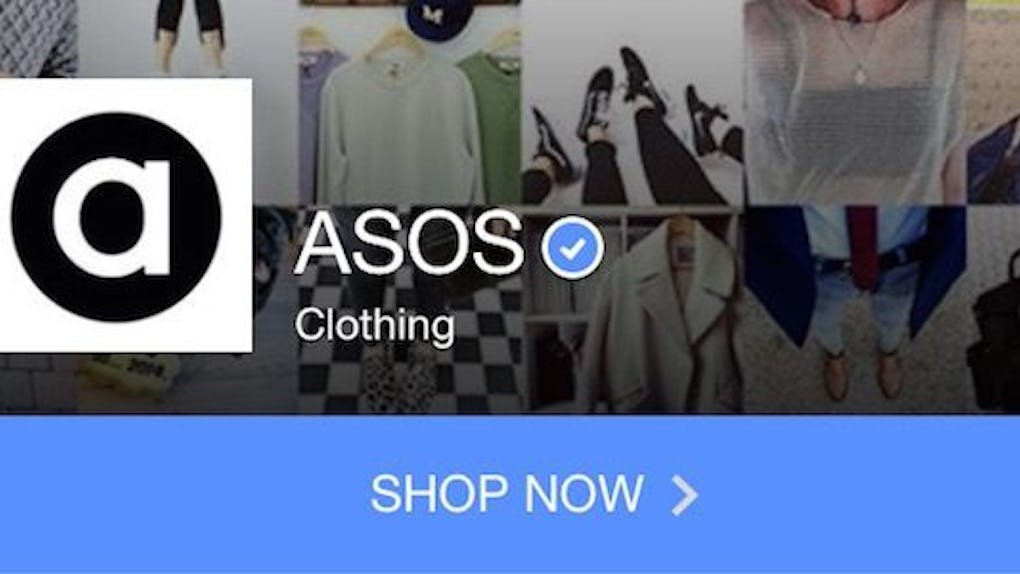 Facebook: ASOS
Something To 'Like': You Will Soon Be Able To Shop Directly On Facebook
There's an app for virtually everything nowadays, a convenience that can be both a blessing and a curse.
There's not much we can't do with our phones, but organizing the mass of different specialized apps can be a bit of a headache, and often, there simply isn't enough space on our devices to hold the various programs.
Streamlining services — essentially, allowing customers to perform various functions from the same central database — is the solution to this problem. And Facebook is the latest company to attempt just that.
The social media platform is unveiling a new feature in the coming weeks that will allow users to shop directly via businesses' Facebook pages.
Via a "Services" tab, customers will be able to browse a business's offerings, similar to the way Yelp outlines dishes at a restaurant or services at a salon. Using this tab, customers will still have to go through the business's website to make the purchase, but it will make it easier for users to make a decision without having to visit ten different sites (or apps) to do so.
The service is currently in testing and at first will only be provided to established businesses and companies, such as mass retailers. But the potential for this sort of service is unprecedented: If ever expanded to smaller businesses and independent sellers, Facebook's shopping feature could edge out competitors (like Etsy) entirely.
As of yet, there is no official launch date for the service, so keep your eyes peeled and your apps updated. And, remember: If you thought drunk Facebooking was dangerous before, you're going to want to be extra careful once one-stop shopping enters the equation.
Citations: Soon You Can Do All Your Shopping Through Facebook (Cosmopolitan)