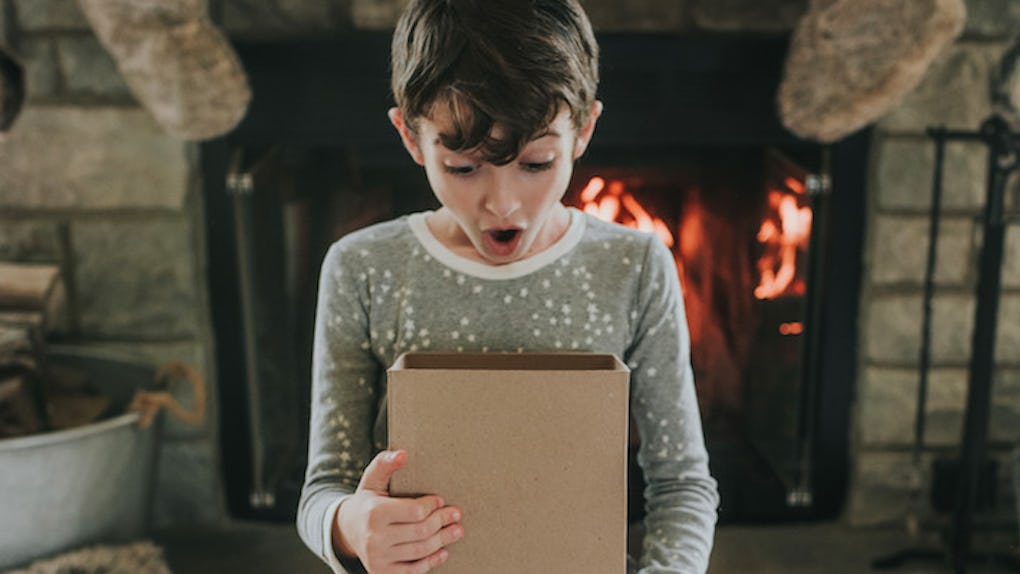 Melanie DeFazio
Santa Gave Kids Goodie Bags With Penis Toys Inside
If you received a goodie bag from the Salvation Army this holiday season, you may want to carefully sort through the so-called "goodies."
Officers at the Christian organization accidentally handed out a bunch of penis-shaped rubber bands to children in need. It all went down at a holiday event in Pill, Somerset.
I'm going to guess it was this guy's fault...
That's the only valid excuse for something as ridiculous as this!
According to Daily Mail, a parent named Emma Powell shared a Facebook post warning parents to sort through their children's goodie bags in case there were penis-shaped rubber bands in them.
While it might be upsetting to find such a strange item like this, Powell laughed it off while making other parents aware of the strange mishap.
Powell's Facebook post read,
Parents of Pill, if you're child got elastic band shapes in Salvation Army Santa tonight be careful. My daughter just found these. LMAO
The post was accompanied by a photo of the multicolored penis toys.
Here's a look at the penis-shaped rubber bands parents found in the goodie bags given to their kids by the Salvation Army.
The goodie bags were handed out during "Santa's grotto," a festive Christmas event in which children visit a person dressed as Santa Claus and receive gifts.
After the word circulated that children were given inappropriate toys at the event, a post shared by the Daily Pill Facebook group apologized for the matter, stating,
It has come to our attention that some children received inappropriate toys from Father Christmas at tonight's 'Santa's Grotto.' We are very sorry for this and will take this issue up with the Christmas Lights Committee, who provide the toys for Father Christmas to distribute. We hope you had a good night and please accept our apologies for any offense these toys may have caused you and your children.
So, how exactly did other parents (besides Emma Powell) take this? Pretty well, surprisingly!
While most people expected parents to be outraged by the penis toy situation, they found the humor in it instead.
Yeah, well, it's all fun and games until someone gives YOUR kid a penis-shaped rubber band! Overall, it's good to see that fellow parents were able to laugh about it. Let's hope this doesn't happen again, Salvation Army...
'Tis the season of giving... unless it's a sex toy. If that's the case, just keep that shit to yourself!
Citations: What a b***s up! Salvation Army accidentally gives out X-rated rubber bands, shaped to look like a man's private parts , to children visiting a Santa's grotto (DailyMail.com)