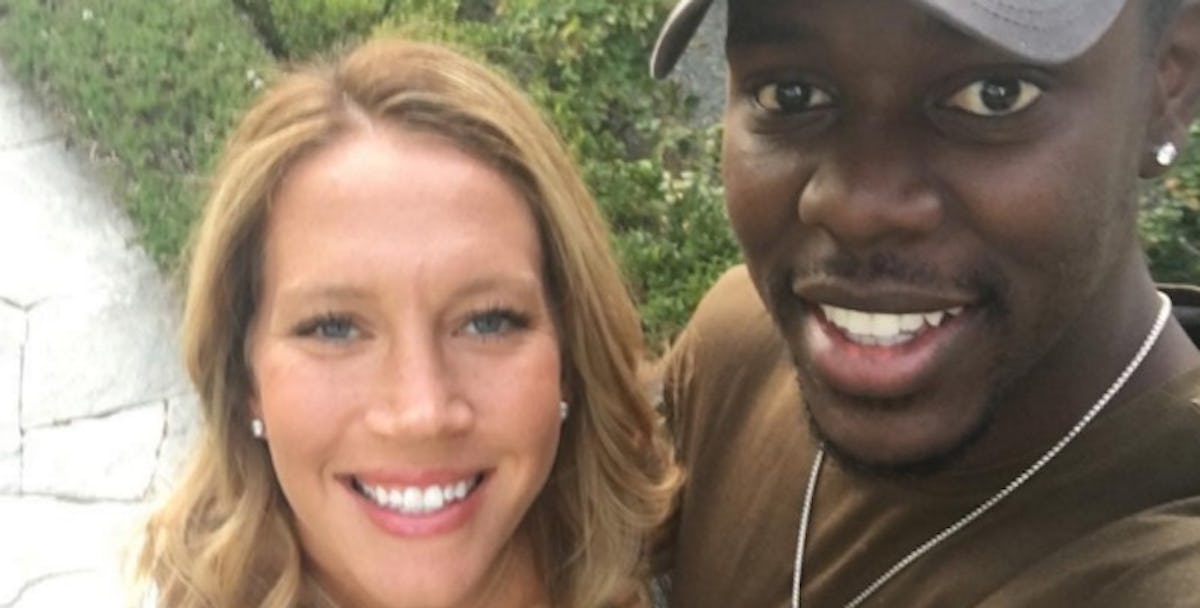 Lauren Holiday Diagnosed With Brain Tumor, Jrue Holiday Takes Leave Of Absence
Instagram
Former US soccer player Lauren Holiday has been diagnosed with a brain tumor while eight months pregnant.
The 28-year-old, who retired from soccer last year, is due to give birth in October.
Doctors have told her the tumor is operable and she will undergo surgery six weeks after giving birth.
Meanwhile, her husband, 26-year-old New Orleans Pelicans guard Jrue Holiday, is taking a break from the NBA to care for her.
Pelicans general manager Dell Demps said in a statement,
We are all praying for a healthy delivery of their first child and a successful surgery for Lauren. Furthermore, we ask everyone to respect the Holiday's privacy at this time.
Pelicans coach Alvin Gentry added,
The most important thing for Jrue to do right now is be with his wife and family. Every one of our coaches and players understands what Lauren and Jrue are going through, and they know we're behind them one hundred percent. We'll continue to do everything we can to support them and help them get through these hard times.
Lauren played for FC Kansas City in the National Women's Soccer League and represented the United States on the women's national soccer team.
Her career highlights include Olympic gold medals with the US team in 2008 and 2012, as well as the FIFA World Cup title in 2015.
She played in 133 games for the US team and has 24 goals to her name.