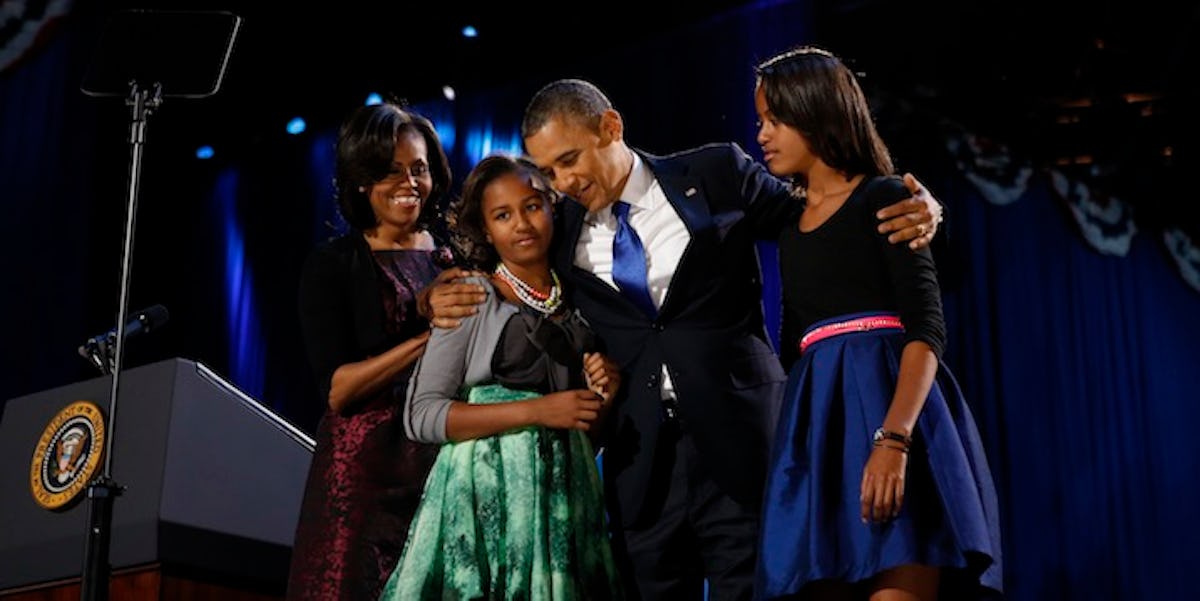 'Thank U Obama' Clothing Line Lets You Wear Your Obama Fam Love On Your Sleeve
REUTERS
If you're missing having the Obama family in the White House, you'll probably love this new clothing line that pays tribute to them.
These clothes are actually pretty dope. Not to mention, they look extremely comfy.
JoeFreshGoods created the clothing line, which is called "Thank U Obama," for people who want to say thank you to President Obama and his family.
In a statement on its website, JoeFreshGoods explained what inspired the project:
With this project I wanted to timestamp a period in my life where I felt like I can do whatever I wanted to do and be whatever I wanted to be. The night Obama won his first term gave me so much hope, especially and most importantly as a black man. I decided to make a collection saying 'thank you' and give me something to smile at every now and then when I look in the closet.
JoeFreshGoods joined forces with Chance the Rapper to reveal the new clothing line to the world.
Here are some more images of the new clothing line, which will definitely help ease your Obama-era nostalgia.
Stay warm (and woke) in this Obama hoodie. #ThanksObama
This T-shirt simultaneously pays tribute to Barack Hussein Obama and Christopher Wallace, aka The Notorious B.I.G. Gotta love it.
Best FLOTUS ever? This T-shirt pays tribute to the "South Side girl."
Yes, Malia inhaled. That is "the point." Thank you, Malia, for handling the spotlight, which you didn't ask for, with so much grace.
They got a little something for all of the ball players out there, too. Shoutout to number 44.
Last but not least, they have an "Obama's wedding tee," which pays tribute to the day the former first couple got married: October 3, 1992.