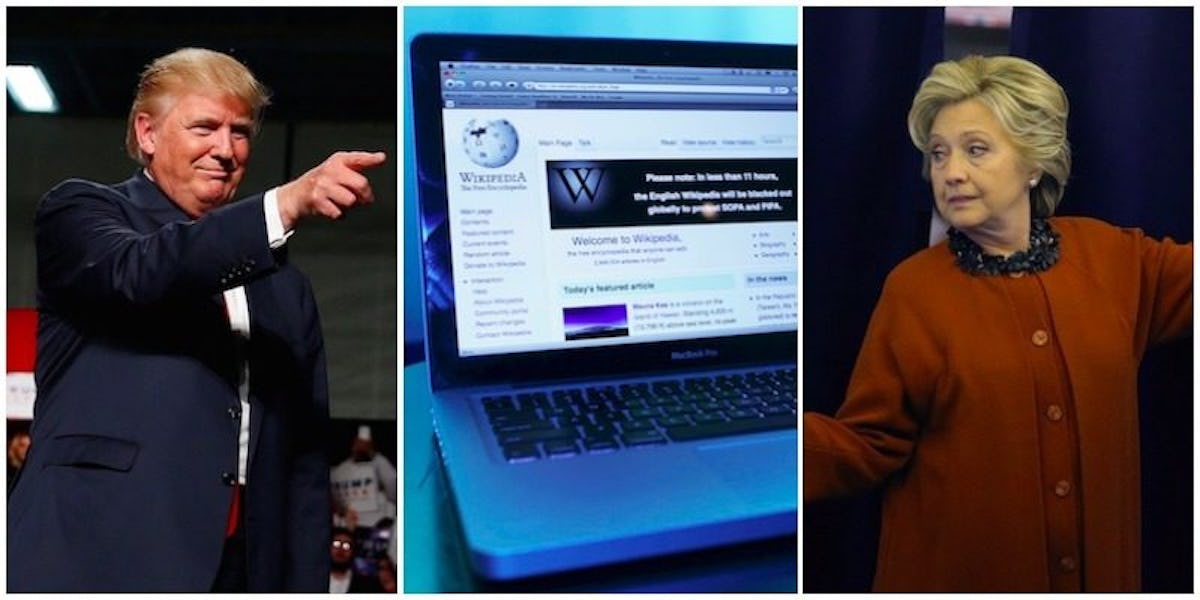 Teen Makes Hundreds Of Wikipedia Edits So Stupid Adults Can Vote Without Bias
REUTERS
No matter how many times your teachers told you to not use Wikipedia for research, you've probably been using it throughout this year to learn more about political issues.
With just one week left until the election (thankfully), voters are trying to get as informed as possible. Wikipedia is a pretty good resource for that. Sorry, all of my high school history teachers.
Sorry, all of my high school history teachers.
Ryan Ng's high school teachers were also not happy with his use of Wikipedia.
No, not because he used it as his only source in an essay.
They were upset about his Wikipedia use because he was spending way too much time editing it.
As you probably know, Wikipedia is run by volunteers who use their own time for the betterment of the people around the world...
...or to troll — whatever.
But Ng is there for the betterment aspect. And he's just 17 years old.
The New York teen was almost expelled because he spent too much time editing Wikipedia rather than doing his homework. Badass.
He told the New York Post he does this work to try and make the Wikipedia pages of Hillary Clinton and Donald Trump neutral. Ng said,
I'm politically undecided. I try to maintain a neutral stance on things. I consider both candidates' viewpoints when making an edit to a Trump- or Clinton-related topic. I edit these articles if I see obvious signs of bias.
For instance, he edited a sentence from Trump's page that said the Republican nominee was famous for groping women. Although he has been accused of that, that's not technically what he's famous for.
Ng is also the one responsible for changing Clinton's Wiki from "Hillary Rodham Clinton" to "Hillary Clinton." "Rodham" is her maiden name, which she has used varyingly over the years. At the moment, however, she is using "Hillary Clinton," so Ng made sure her Wiki reflected that.
If you want to check out his edits, he uses username "Epicgenius."
Elite Daily and 50 other media organizations partnered with Rock The Vote to register 100,000 women to vote. You can register right here (and men can use it too) :
Citations: New York Post