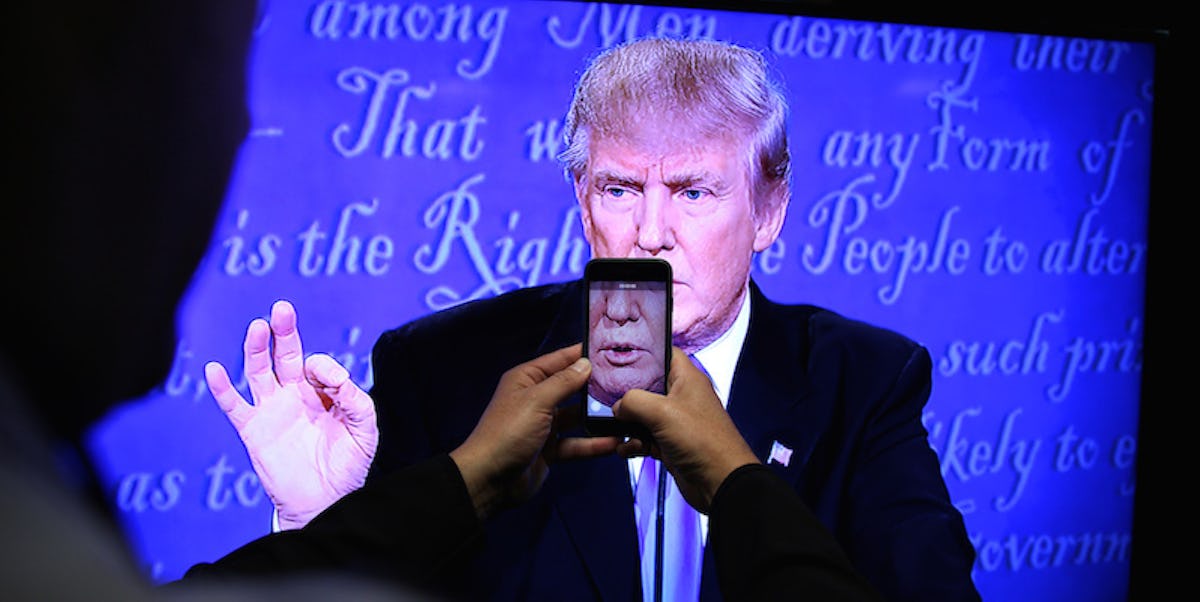 The Taliban Had A Presidential Debate Viewing Party And They Were Really Bored
REUTERS
The Taliban got together on Monday night to join the tens of millions watching the presidential debate.
No, like, for real. The Taliban took a lil break to watch the debate.
It was the first debate between Democratic nominee Hillary Clinton and Republican nominee Donald Trump. The showdown, which was held at Hofstra University in New York, was highly anticipated.
But apparently it wasn't just American voters who were highly anticipating the face-off. The Taliban wanted to know what the nominees had to say, too.
They met at a secret location in Afghanistan to tune in, NBC News reports. They were "very interested in watching," a spokesman for the Taliban told NBC. The spokesman added they find Trump "non-serious."
But then Clinton and Trump went on to say nothing relevant to the militant group.
"Afghanistan" was mentioned just once in the official debate transcript. It happened right after Trump went on his "temperament" rant and Clinton gave her now-famous shimmy. Clinton was talking about NATO and said,
After 9/11, when the 28 nations of NATO said that they would go to Afghanistan with us to fight terrorism, something that they still are doing by our side.
But then that was it!
The Taliban spokesman said,
There was nothing of interest to us in the debate as both of them said little about Afghanistan and their future plans for the country.
So basically, despite the feistiness of the candidates, the Taliban was still bored.
They weren't alone in feeling left out of the discussion. Both pro-life and pro-choice groups were upset that abortion was not brought up at the debate (the word was not even used once!).
Overall, there was criticism that actual policies were not made the focus of the debates, as the candidates focused on each other's characters and pasts.
Better luck next time, Taliban.
Citations: New York magazine, NBC News, New York Times