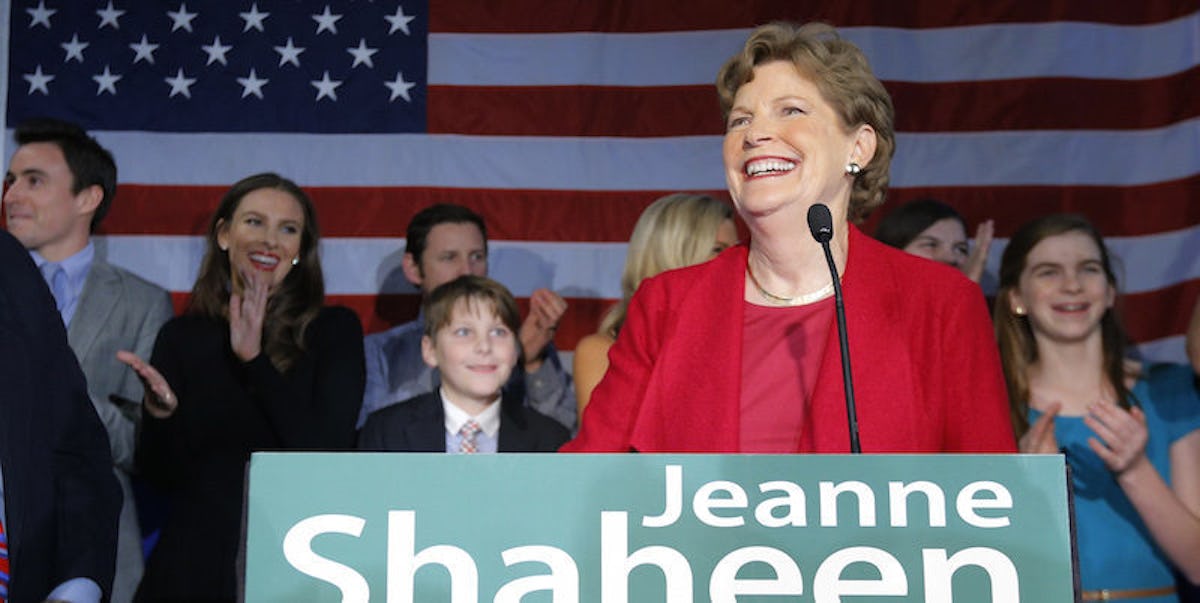 The Senate Just Passed A Groundbreaking Act For Sexual Assault Survivors
REUTERS
The Senate unanimously passed a major bill to protect survivors of sexual assault on Monday evening.
The Sexual Assault Survivors' Rights Act, which was introduced by Senator Jeanne Shaheen of New Hampshire, Richard Blumenthal of Connecticut and Patrick Leahy of Vermont, creates a national set of rules about how sexual assault survivors must be treated.
Before this bill, there were no federal standards for the handling of sexual assault cases and survivors. States had different rules and many cases have been mishandled. This bill attempts to correct that by creating a set of basic rights for survivors.
Shaheen spoke about the act to the Senate on Monday afternoon. She said:
This bill will send a powerful message to survivors all across the country: You do have rights, we do care about you, if you choose to come forward, we are going to be there for you and we are going to ensure a justice system that treats you with dignity and fairness.
The Sexual Assault Survivors' Rights Act was created with help from Amanda Nguyen, who was raped when she was 22.
She had a rape kit done after her assault and then had 15 years to decide if she wanted to file charges, based on the state's statute of limitations. But under state rules, rape kits are destroyed after six months, so she has to ask for it to not be destroyed every six months if she wants to eventually file charges.
The new bill would change that. It says  survivors have the right to have rape kits preserved until the statute of limitations expires. Survivors under the new bill have the right to not be charged for exams and to know about the status of rape kits, including if they've been tested and what the results of a test were.
This is hugely important as there is currently a massive backlog of tens of thousands of untested rape kits in America and survivors often do not know where a rape kit is or if it has been tested.
The Sexual Assault Survivors' Rights Act gives other protections to survivors. It ensures they are given information about reporting as well as access to counseling.
The bill also creates a group made by the attorney general and secretary of health and human services consisting of members of various medical and legal groups. This group is supposed to come up with guidelines for how sexual assault cases and survivors are best handled.
The group is then supposed to advise the medical and law enforcement communities on these best practices. This would be supremely helpful as sexual assault survivors can feel confused, blamed and not believed by the authorities that are supposed to be helping them out.
Blumenthal said in a statement:
Far too often, the criminal justice process further compounds the searing trauma survivors have already experienced. ... Passage of this important bill is a meaningful step forward in the pursuit of justice for sexual assault survivors.
The bill now goes to the House of Representatives and then, hopefully, on to the president.
Citations: Congress, Huffington Post, Fusion, Elle, USA Today