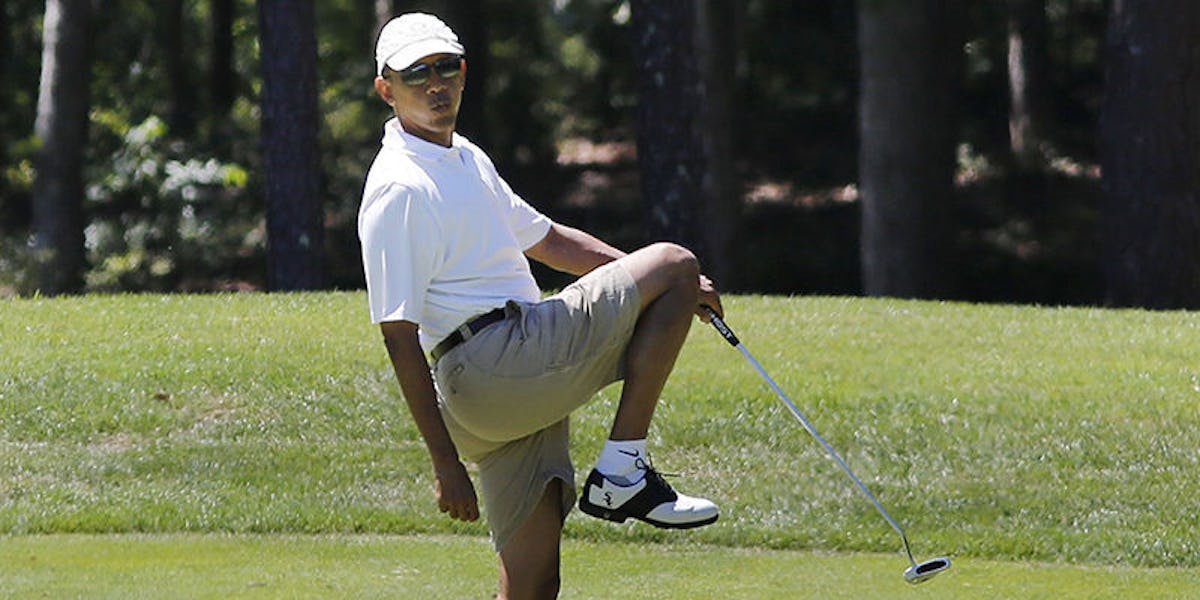 President Obama Is Throwing His Own Music Festival On The White House Lawn
REUTERS
President Barack Obama is not done scoring points with millennials just yet.
As the final months of his presidency wind down, the Commander-in-Chief will break new ground and host a festival at the White House that will center on "ideas, art and action" while taking inspiration from Austin's South By Southwest (SXSW) festival.
The White House released a statement on Thursday that read,
Earlier this year, President Obama traveled to South by Southwest in Austin for a conversation on civic engagement and to challenge creative thinkers and entrepreneurs from across the country to help tackle our toughest challenges. On Monday, October 3, we're celebrating that spirit of innovation with a White House event called South by South Lawn.
South by South Lawn, or "SXSL," will be a one-day-only event hosted on the White House Lawn, as the name suggests. The festival will feature music from "well-known and emerging artists who are using their music to inspire audiences."
And it's obvious what the question is now. How can you attend?
Well, the White House has opened up a submissions system for people to nominate themselves or a friend for admission.
The White House is looking, specifically, to encourage "creators, innovators and organizers" from across the country to visit the nation's capital for the event.
So go ahead, try your luck.
"It's lit," said President Obama, probably.