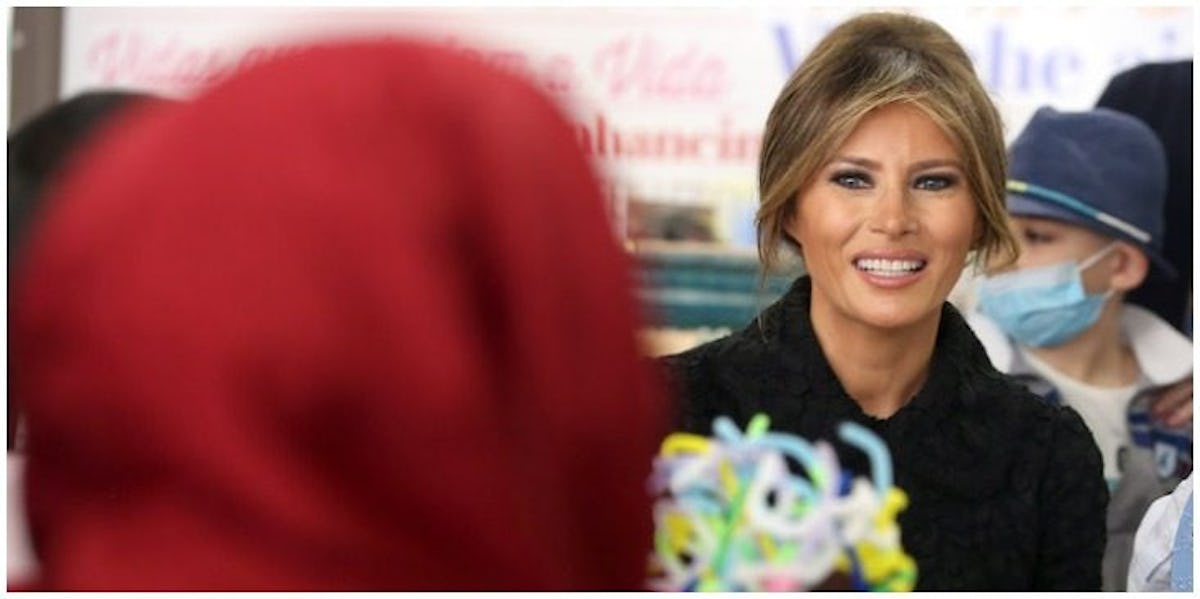 Melania Trump Is Going To Canada By Herself — But Not For The Reason You Think
Franco Origlia/Getty Images
In her first solo trip abroad, First Lady Melania Trump will be heading to Canada in September. The White House news release states that she'll being going to Toronto for her sojourn. And while quite a few people have joked that Melania is going to seek asylum when she crosses the border, she's actually just leading the U.S. delegation for the Invictus Games.
Started by Prince Harry in 2014, the Invictus Games are a Paralympic-style multi-day event for injured veterans. Wounded servicemen and -women from 17 nations will compete -- including 90 delegates from the U.S. -- in 12 adaptive sports in Toronto from September 23 to 30.
Her first solo trip comes earlier in her husband's term than those of other recent First Ladies.
She may just need a break from her husband's tweeting. But the more likely story is that she's following in former First Lady Michelle Obama's footsteps. Obama led the U.S. delegation for last year's Invictus Games in Orlando, Florida.
Trump said in the White House's release,
I was heartened by the great success of the inaugural Invictus Games that took place in London in 2015, and the second games in Orlando, Florida last year. In just two short years, the Invictus Games have allowed thousands of injured and wounded servicemen and women from many different countries to participate in adaptive sports competitions – something that should be lauded and supported worldwide. I am honored by the opportunity to represent our country at this year's games.
(The release misstates the year of the first games, which was actually 2014.)
Just like Obama, Trump will reportedly meet with Prince Harry (and possibly his girlfriend, Meghan Markle, who films her show Suits in Toronto, but that's neither here nor there), according to Cosmopolitan. The usually quiet first lady will most likely have some public appearances for the event, so we'll be looking out for any royal interactions.