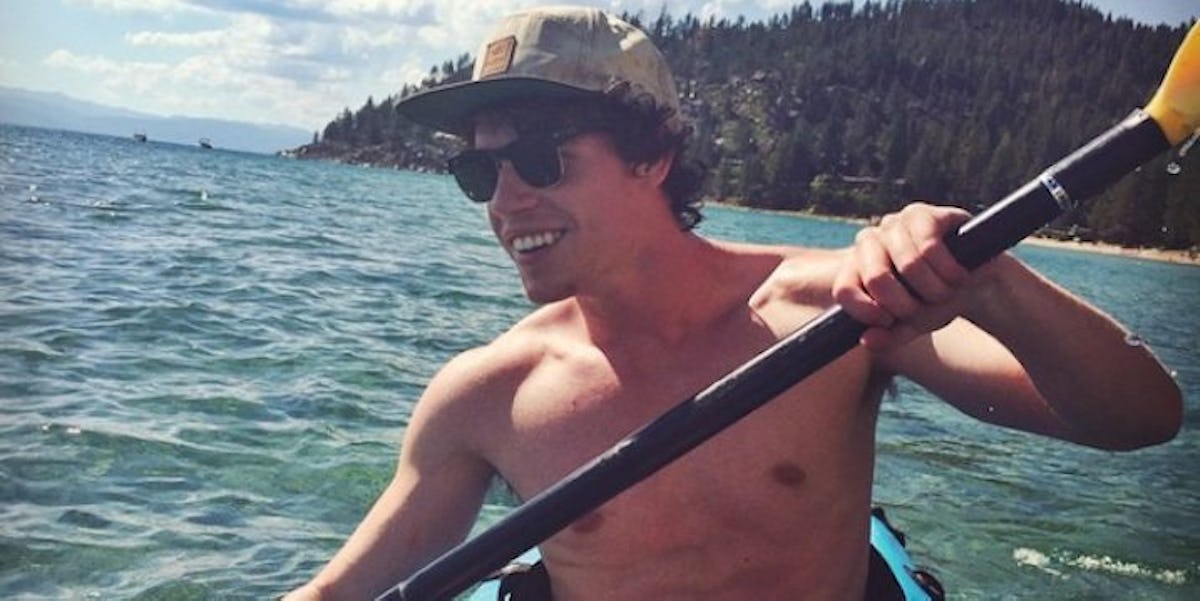 Hillary Clinton's Nephew Is Now A Model And We Need To Talk About How Hot He Is
Instagram
There's a brand new Clinton on the scene, but he's not about to follow his aunt and uncle into politics.
Meet Tyler Clinton.
He's 22 years old, has one of the most famous surnames in America and is the proud owner of a body that just won't quit.
Seriously, that sound you hear is swooning across the US because everybody is about to become obsessed with the hottest member of the Clinton clan.
It's a pretty good time to be Tyler Clinton, too, because he's just been signed by IMG Models, Elle reported.
So get ready to see a heck of a lot more of this in the future.
NOW REPRESENTING: #TylerClinton! https://t.co/W4nteSjrNe pic.twitter.com/0WV6cwLXfP — IMG Models (@IMGmodels) April 4, 2017
Tyler is the son of Bill Clinton's half-brother, Roger, and is a recent graduate of Loyola Marymount University in LA, according to Refinery29.
He has now signed with the same agency that represents the likes of Gigi and Bella Hadid.
And if you take a dive into his Insta, you'll see it's a mix of model shots and the guy having a pretty sweet time in life.
Let's be real -- my boy Ty is about to inspire man crushes across the country, as he's clearly been putting in dat work at the gym.
Maybe those pecs will finally unite Trump supporters and Democrats?
Who would have thought that everyone crushing on a Clinton would be the antidote America needs?
Apparently not realizing he's got tongues wagging from Massachusetts to Minnesota, Tyler celebrated the news on Instagram, writing,
THANK YOU @imgmodels for the incredible representation!!! Looking forward to much more work together.
The IMG signing is a pretty huge deal for Tyler as it's one of the biggest agencies around -- just look at the crazy success the Hadid sisters have had. https://www.instagram.com/p/BRrHOOKh0TE/?taken-by=tclint
So get ready to see Hillary's nephew gazing down at you on a Times Square billboard sometime soon.
Citations: Hillary Clinton's Foxy Nephew Tyler Just Signed with IMG Models (Elle), A Clinton Just Signed With IMG — But It's Not Who You Think (Refinery29)