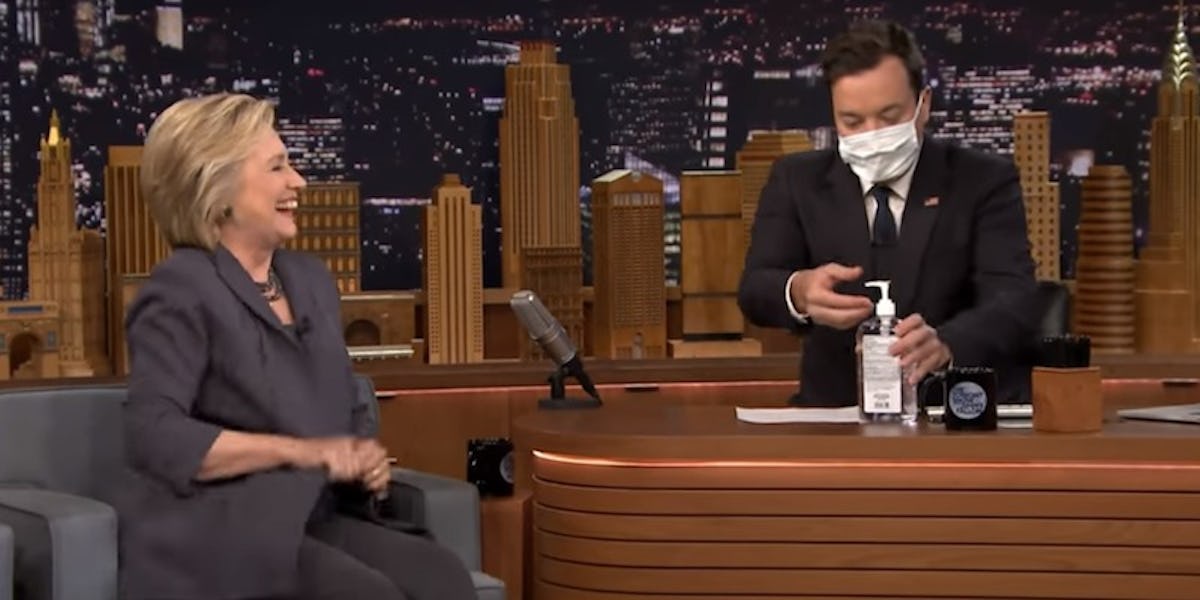 Hillary Clinton Got A 'Gift Bag' From Trump On Live TV And Everyone Lost It
YouTube
Hillary Clinton got a gift bag full of sass from Donald Trump on "The Tonight Show Starring Jimmy Fallon" Monday, and its contents were too good to be true.
Fallon said Trump left his 68-year-old political rival a little something in the dressing room after sitting in "The Tonight Show" hot seat last week.
No, it wasn't a deuce. The Donald's "gift" was a framed photo of Vladimir Putin, a Pink Floyd The Wall CD and a bag of softballs. (We know you were behind this, Jimmy.)
Clinton said,
That's as close as he's going to get to the wall.
Apparently, the softballs were a hand-me-down gift Fallon had given to Trump.
Fallon opened his chat with Clinton in hilarious fashion. He slapped on a face mask and cleaned his hands with sanitizer after she high-fived him.
Grilled on her health, Clinton said,
I am not contagious, just for your information. Nothing like a little rest, when your doctor tells you to and you don't do it. It was crazy for me because I'm used to just getting up and powering through it, and that's what I thought I could do -- turned out I couldn't. So I took a few days off and actually I think it was good.
She said time away from the outside world gave her "a chance to reflect on this crazy campaign."
The presidential hopeful said she hydrated with soup and had Bill and her dogs to see her through her sick spell.