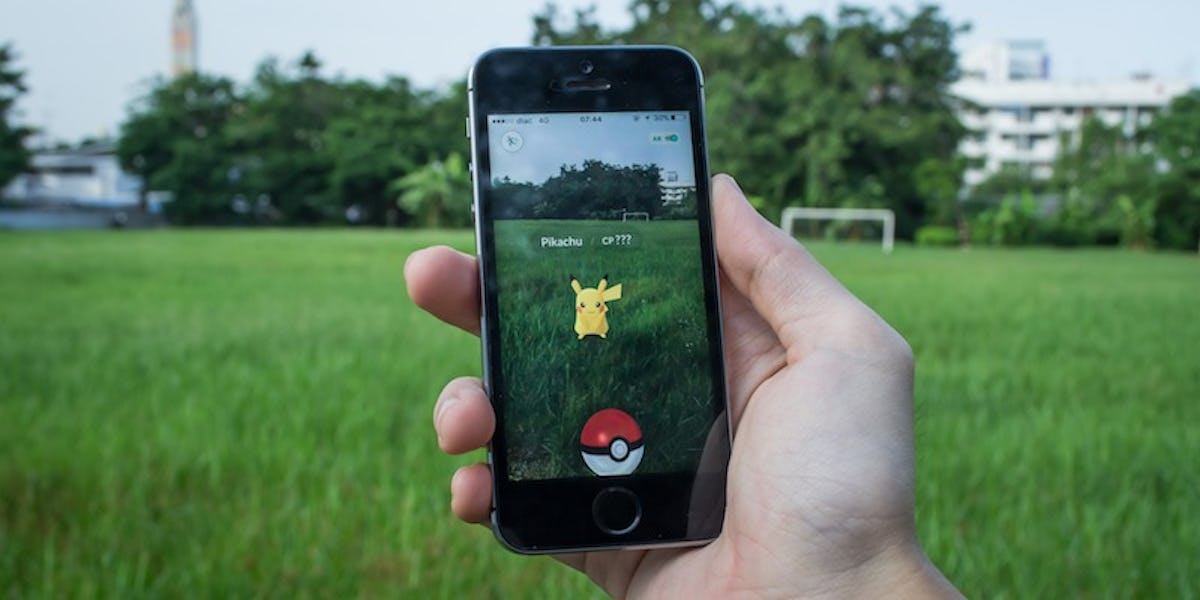 This Group Of People Is Officially Banned From Playing Pokémon Go
Shutterstock
Pokémon Go is all the rage these days. But what a lot of people might see as a harmless game has lawmakers in New York pretty concerned.
Given the nature of the game, which requires people to walk around to catch Pokémon and collect various items at different locations, and the fact it's attractive to children, lawmakers are worried this new craze could bring kids into contact with dangerous individuals.
Correspondingly, on Monday, New York Governor Andrew Cuomo released a statement that directed the Department of Corrections and Community Supervision to prohibit sex offenders from playing Pokémon Go. He said,
Protecting New York's children is priority number one and, as technology evolves, we must ensure these advances don't become new avenues for dangerous predators to prey on new victims. These actions will provide safeguards for the players of these augmented reality games and help take one more tool away from those seeking to do harm to our children.
Concurrently, Cuomo wrote a letter to Niantic's CEO, John Hanke, urging him to work toward making the game safer for kids. He stated,
Protecting our children and ensuring their safety is our top priority, and the State of New York is moving swiftly to respond to troubling news that young children using Pokémon GO are being steered to locations in close proximity to, or even at, sex offender residences. The State has taken action to prohibit sex offenders from using this game, but we need your assistance to make certain that sex offenders will not continue to use Pokémon GO by technologically barring their use. Working together, we can ensure that this danger today does not escalate into a tragedy tomorrow.
There have been a number of other concerns surrounding this new game, including safe driving and even illegal border crossing between Canada and the US. There have also been instances in which the game was linked to robberies and injuries.
The Israeli army even reportedly banned the game from being played on its bases over fears it might lead to intelligence leaks and reveal locations.
Catching them all can apparently be pretty dangerous, and sometimes even offensive — depending on where you're trying to catch.
Obviously, there are still a lot of kinks to work out when it comes to games like this that cause people to go out into the real world.