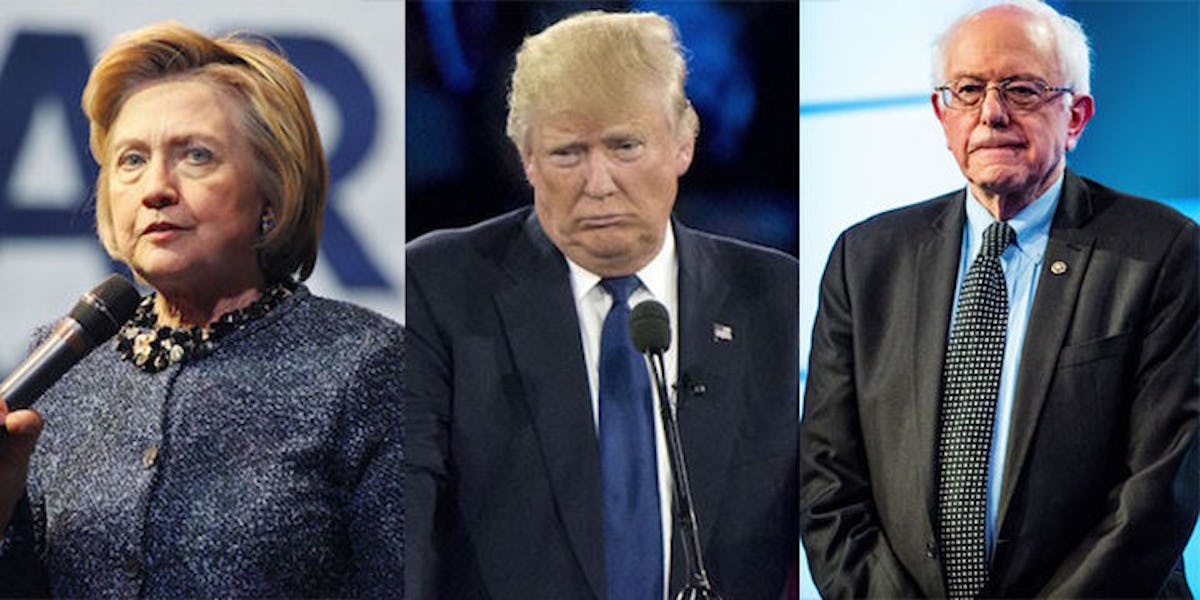 This Quiz Will Tell You Which Presidential Candidate Is The One For You
REX/Shutterstock/MediaPunch/Ron Sachs/RMV
Deciding which presidential candidate to vote for can be extremely difficult.
Politics are complicated, not to mention pretty boring. It's not always easy to follow everything that's happening.
If you're unsure who you should vote for, don't worry: We've got you covered.
Take this election quiz and find out which presidential candidate best matches your personality and stances on the issues.