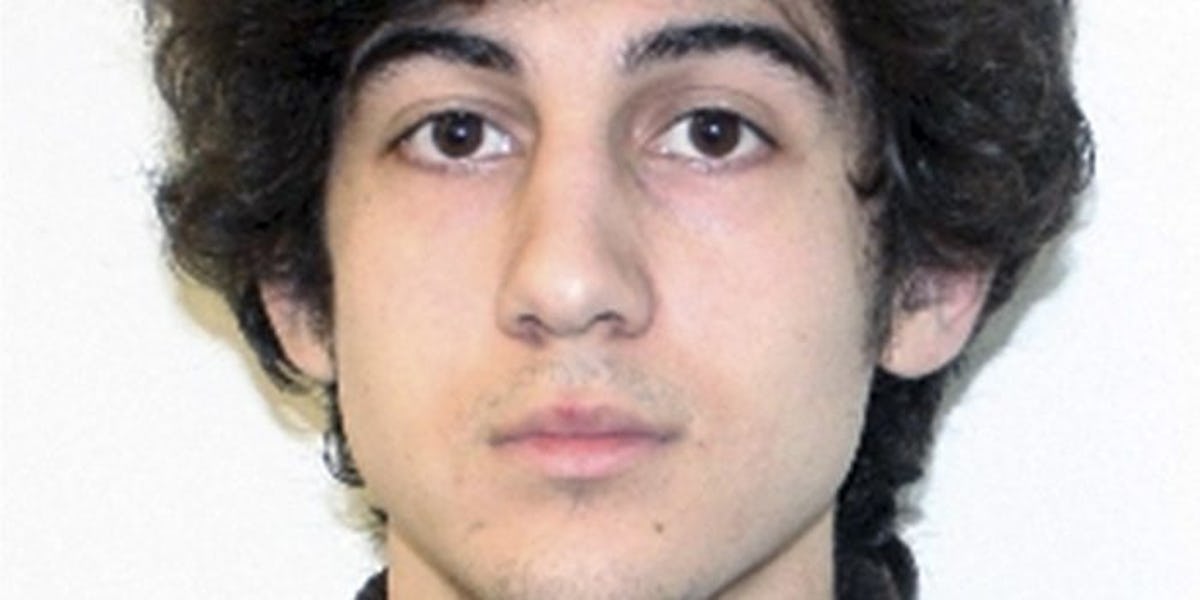 Dzhokhar Tsarnaev Guilty On All 30 Counts In Boston Marathon Bombing Trial
Getty Images
A Boston jury has found Dzhokhar Tsarnaev guilty of all 30 counts in conjunction with the 2013 Boston Marathon Bombing, NPR reports.
Count One: conspiracy to use a weapon of mass destruction. Guilty #Tsarnaev — Kevin Cullen (@GlobeCullen) April 8, 2015
#Tsarnaev found guilty of half the counts against him. 15 more to go. — Ali Dukakis (@ajdukakis) April 8, 2015
Many of the counts he was found guilty of could lead to the death penalty. It's now up to the jury to determine whether he will be put to death or spend the rest of his life in prison.
So far, #Tsarnaev guilty on first 13 counts in #BostonMarathonBombing trial. He's eligible for federal #deathpenalty. — Kyla Campbell (@KylaCampbellDC) April 8, 2015
The bombing was orchestrated by Dzhokhar and his brother, Tamerlan, who died in a subsequent shootout with police. This act of terror left three people dead and 264 people wounded.
Tsarnaev has been found guilty of the murder of all three marathon bombing victims. — Mike Hayes (@michaelhayes) April 8, 2015
Tsarnaev has also been found guilty of killing an MIT police officer, Sean Collier.
Officer Sean Collier pic.twitter.com/oYZ4DAqWCI — Jake Tapper (@jaketapper) April 8, 2015
Sentencing will reportedly begin next week, and we will provide updates as they come in.
Citations: Jury Finds Dzhokhar Tsarnaev Guilty In Bombing Of Boston Marathon (NPR)