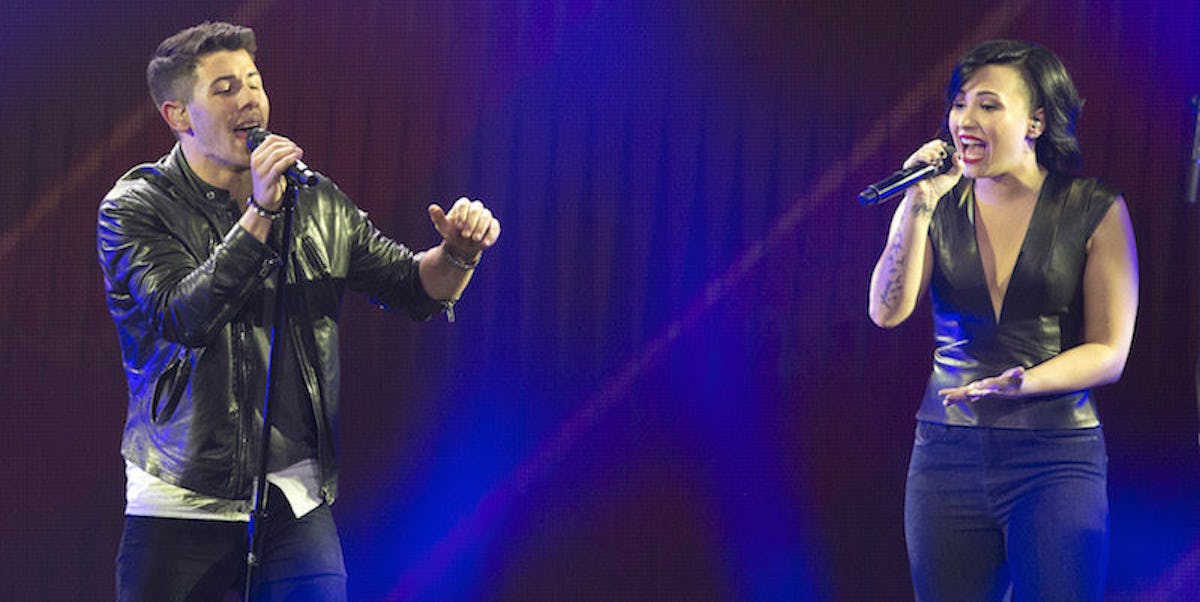 Demi Lovato And Nick Jonas Cancel Shows To Protest Anti-LGBTQ+ Law
REUTERS/Mario Anzuoni
On Monday, Demi Lovato and Nick Jonas became part of the expanding list of musicians, like Bruce Springsteen, who canceled shows in North Carolina due to a discriminatory law recently passed there.
The law in question, known as HB2, was passed in March, and it prohibits transgender people from utilizing bathrooms aligning with their gender identities. This is why it's often referred to as the "bathroom bill."
What's more, the law blocks cities and local governments from passing anti-discrimination measures that could help safeguard the rights and liberties of LGBTQ+ people.
Simply put, this law is a big step in the wrong direction for LGBTQ+ rights, which explains why it generated national uproar and even brought criticism from President Obama while he visited the UK.
MTV News reports Lovato and Jonas will begin their collaborative Future Now Tour in late June. They were scheduled to perform in Charlotte, North Carolina on June 30 and Raleigh, NC on July 2 but have now canceled both of these shows in protest of HB2.
The artists released a joint statement on social media to explain this decision.
Artists like Lovato and Jonas, among others, are sending powerful messages to the government of North Carolina: Exhibit tolerance and fairness or find yourself isolated.
Citations: When Musicians Boycott to Protest Politics (The Atlantic), The North Carolina 'bathroom bill' HB2 explained (Yahoo! News), NICK JONAS AND DEMI LOVATO CANCEL NORTH CAROLINA CONCERTS OVER ANTI-LGBT LAW (MTV News), President Obama: Mississippi and North Carolina LGBT Laws 'Should Be Overturned' (TIME)