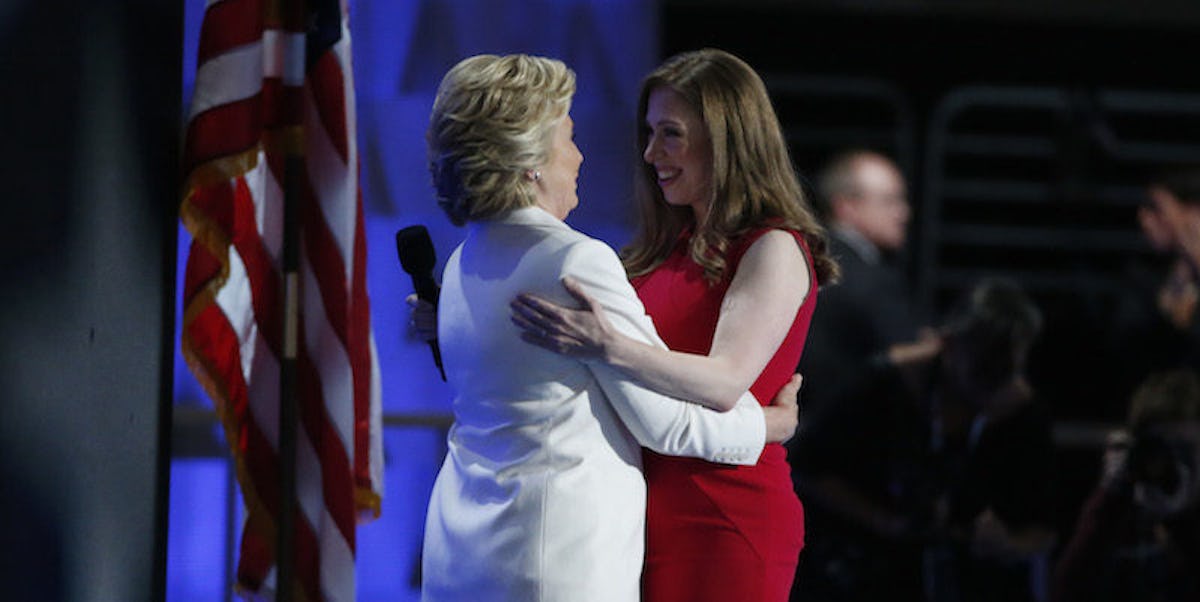 Chelsea Clinton Is All Of Us Helping Our Moms Use Technology In Hillary Emails
REUTERS
Think what you want about Hillary Clinton, but there is no denying that she is, well, not a digital native.
Clinton has had some struggles with technology, notably in using a private email server while serving as Secretary of State.
But she's also had some much more relatable struggles with technology. And by relatable, I mean I've definitely had these same conversations with my mother.
Last summer, the State Department released a large set of emails from Clinton's time as Secretary of State. One of them was all about her fight to make a fax machine work.
The emails featured a back and forth with Huma Abedin, Clinton's close aide.
In a repeat of last summer, another large batch of Clinton emails were just dropped.
And so we get another glimpse into Clinton looking to her younger advisors for technological help.
This time, her daughter, Chelsea, teed up with some harsh criticism.
Chelsea checked out her mother's new State Department website and had some very digital native thoughts about it. She shared her opinions with her mother in an email.
Before you get confused looking at this, Chelsea uses the alias "Diane Reynolds." So that's Chelsea sending an email, not an unidentified "Diane Reynolds."
Chelsea suggested that the website could be "more attractive and user friendly." She pointed out what specifically was bothering her. The press releases were confusingly presented and not searchable.
Chelsea added that the page "could be snazzier" and that they should use the same colors that the White House uses — which is actually great advice for maintaining branding (branding being the government).
But then Chelsea had one very special criticism that only a daughter can make. She wrote,
also seriously you need someone else editing the pictures they put of you on the homepage scroll - some are fantastic and some are weird!
Which is pretty similar us daughters everywhere have written to our mothers:
mom omg seriously what are you posting on facebook those pictures are terrible please ask me before posting anything else SERIOUSLY.
Power to you, Chelsea.
Citations: CNN, New York magazine