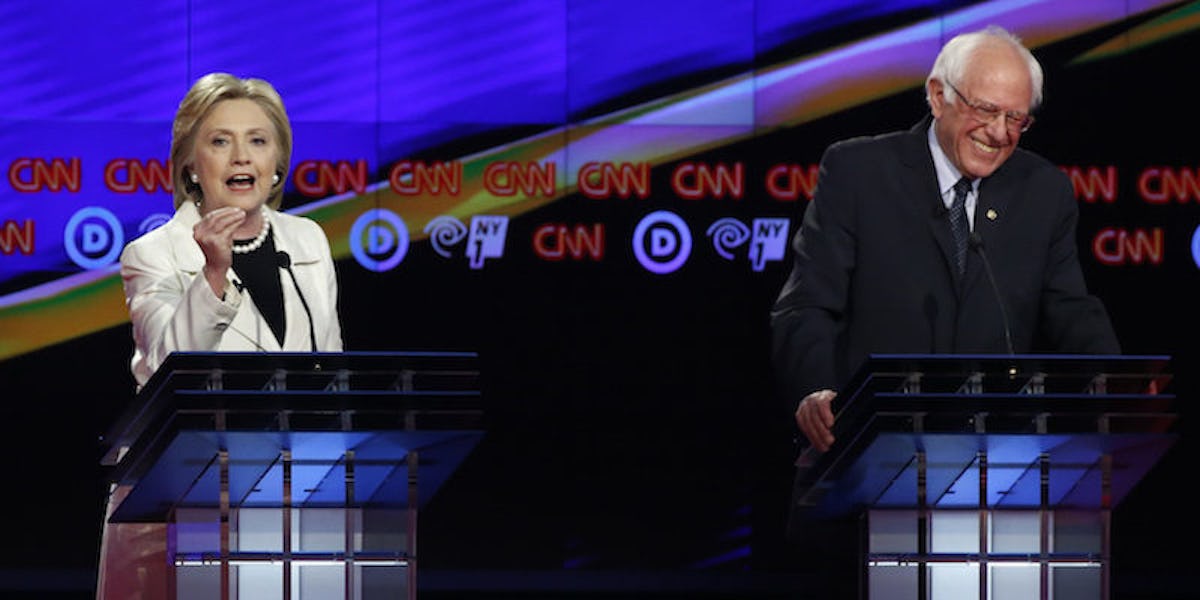 Bernie Sanders Just Said This Phrase That Had Everyone Giggling Like Kids
REUTERS / Lucas Jackson
Bernie Sanders was in the midst of discussing the very serious threat of global warming at the CNN Democratic Debate on Thursday night.
But then he said one phrase that had everyone, including Hillary Clinton, giggling:
Do do.
That's right. All Sanders did was use a certain phrase in discussion, and next thing you know the whole Internet is 5 years old.
Everyone tried to hide it, but ultimately you can't deny your childish self. At the end of the day, even experienced political journalists can't deny the hilarious effects of an unintended "do do."
As soon as it happened, I started getting texts from friends all laughing over the otherwise innocuous phrase. Even my father texted:
He said 'do do.'
This has been a very feisty, tense Democratic debate. But Bernie's phrasing certainly granted us some comic relief, whether he meant to do so or not.