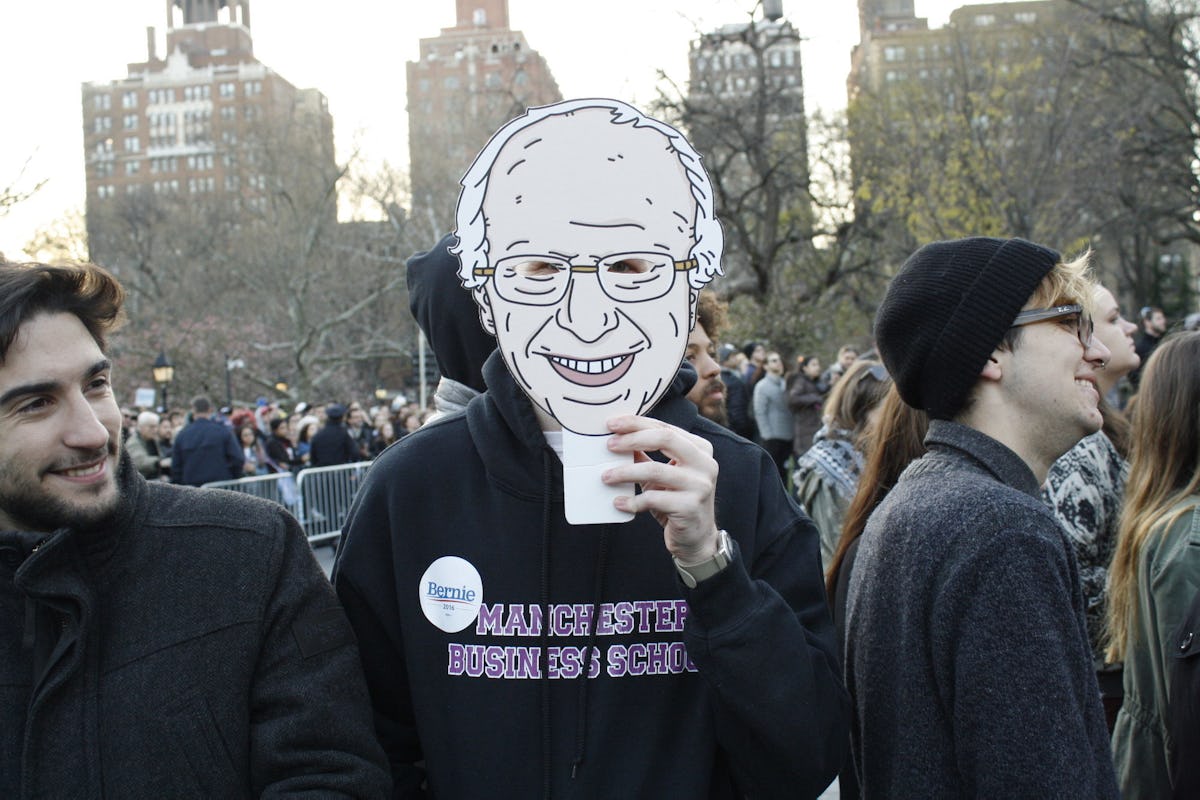 19 Photos That Capture The Beautiful Insanity Of Bernie's Manhattan Rally
John Haltiwanger
On Wednesday night, around 27,000 people gathered in Washington Square Park in New York City to show their support for Senator Bernie Sanders.
In many ways, the event felt more like a music festival than a political rally. This was partly because Vampire Weekend played, but also due to the sentiments surrounding the occasion.
In spite of the fact gaining entrance took an excessively long time, those in attendance were in very good spirits. There was definitely a strong sense of camaraderie in the air.
One thing's for certain: Washington Square Park was feeling the Bern pretty hard throughout the evening, even as it got colder and darker.
All of this occurred a little less than a week before the New York primary on April 19.
It's crucial for Bernie Sanders to do well next Tuesday if he has any hope of winning the Democratic nomination. There are a large number of delegates at stake in New York, which also happens to be where Sanders is originally from (he's a Brooklyn native).
This is not Sanders' last New York City campaign event, but it will definitely be hard to beat. While it was difficult to get a view of the man of the hour, the crowd was quite a sight in and of itself.
Here are 19 photos that capture the beautiful insanity of Bernie Sanders' Manhattan rally.
The crowd was massive and rocking an array of Bernie gear.
There were people of multiple ages and backgrounds.
There were also many Bernie impersonators (in various forms).
And at least one stormtrooper found a way to sneak in.
There were also some excellent posters on display throughout the crowd and the surrounding area. New York City is a very artistic place.
Those who didn't have posters found other means of showing their love for Bernie.
Bernie spoke for a long time, but the crowd never lost enthusiasm. It was a very memorable night.