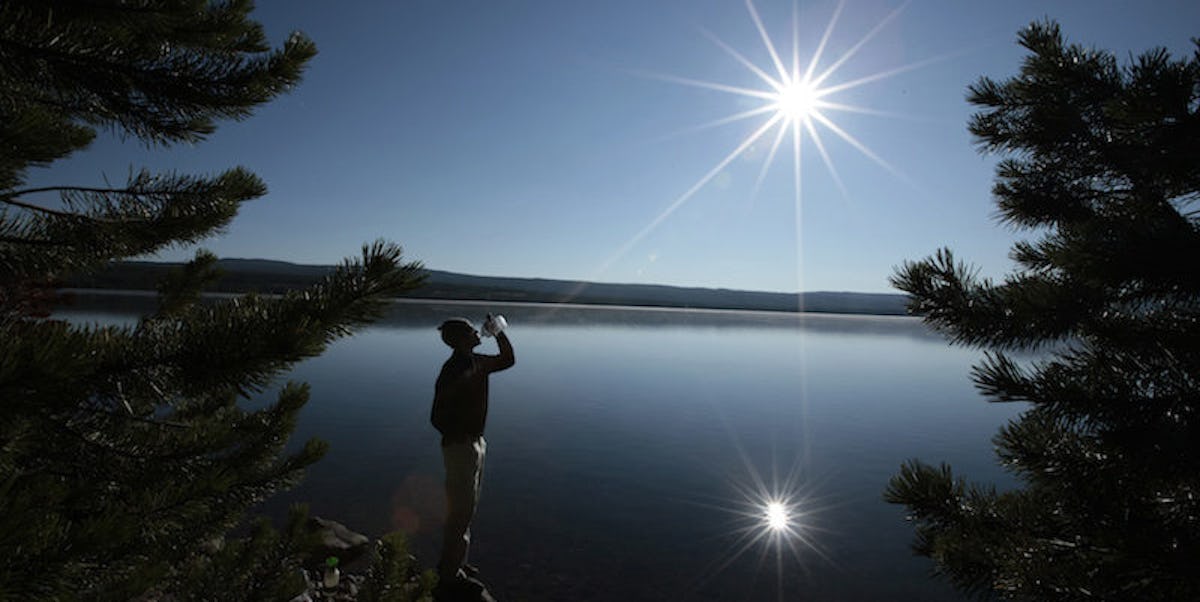 14 Breathtaking Pics That Will Make You Want To Visit All Our National Parks
REUTERS
Whenever I've been abroad and people have asked me what my favorite part of the US is, I always say it's the nature. What I really mean by that is America's national parks.
We Americans are incredibly lucky to live in a country that has a geography as diverse as its people. We have swamps, plains, mountains, deserts, beaches and forests.
You name it, we have it: It's epic.
America is sexy, and I'm not afraid to say it.
Friday happens to be the 100th anniversary of the US National Park Service, which came into being under President Woodrow Wilson on August 25, 1916, when he signed the Organic Act.
The act states,
Be it enacted by the Senate and House of Representatives of the United States of America in Congress assembled, that there is hereby created in the Department of the Interior a service to be called the National Park Service... which purpose is to conserve the scenery and the natural and historic objects and the wild life therein and to provide for the enjoyment of the same in such manner and by such means as will leave them unimpaired for the enjoyment of future generations.
Today is the perfect day to celebrate America's incredible natural wonders.
The national parks are a testament to the American spirit. They're wild, untamed and ooze adventurousness.
And the best part is, the national parks belong to us: the people.
As President Franklin D. Roosevelt once stated,
There is nothing so American as our national parks.... The fundamental idea behind the parks... is that the country belongs to the people, that it is in process of making for the enrichment of the lives of all of us.
In honor of the centennial of the US National Park Service, admission is free to all national parks this weekend.
According to the National Park Service's website,
The [National Park System] includes 412 areas covering more than 84 million acres in every state, the District of Columbia, American Samoa, Guam, Puerto Rico and the Virgin Islands. These areas include national parks, monuments, battlefields, military parks, historical parks, historic sites, lakeshores, seashores, recreation areas, scenic rivers and trails and the White House.
So, you really don't have any excuse to not take advantage of this.
If you're not convinced yet, maybe these breathtaking photographs will inspire you to get out and explore:
1. Grand Teton National Park, Wyoming
2. Biscayne National Park, Florida
3. North Cascades National Park, Washington
4. Kenai Fjords National Park, Alaska
5. Yellowstone National Park, Wyoming, Montana And Idaho
6. Hawai'i Volcanoes National Park, Hawaii
7. Isle Royale National Park, Michigan
8. Glacier National Park, Montana
9. Assateague Island National Seashore, Maryland
10. Guadalupe Mountains National Park, Texas
11. Great Basin National Park, Nevada
12. Yosemite National Park, California
13. Great Smoky Mountains National Park, North Carolina And Tennessee
14. Acadia National Park, Maine
Now, go head out into the wild.