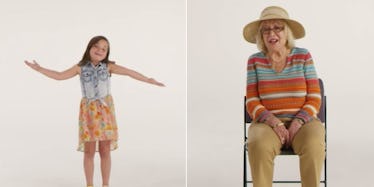 People Ages 0 To 105 Explain What They Would Change About The World (Video)
SoulPancake brought in people ages 0 to 105 to ask them some of life's hardest questions.
In this episode, the diverse group was asked,
How would you change the world?
As expected, some of the younger kids wanted to eliminate homework and school; however, as the video continues, you'll notice the desire for universal joy and happiness was a common answer even among the younger crowd.
The most common theme coming from the people interviewed had to do with changing the rampant inequality that surrounds almost every aspect of society.
Some answers were as simple as "[better] weather" and "[lower] gas prices" while others were "the prison system in America" and "world peace."
This thought-provoking video is the second episode in the series. In the first episode, the same group of people was asked,
What is love?