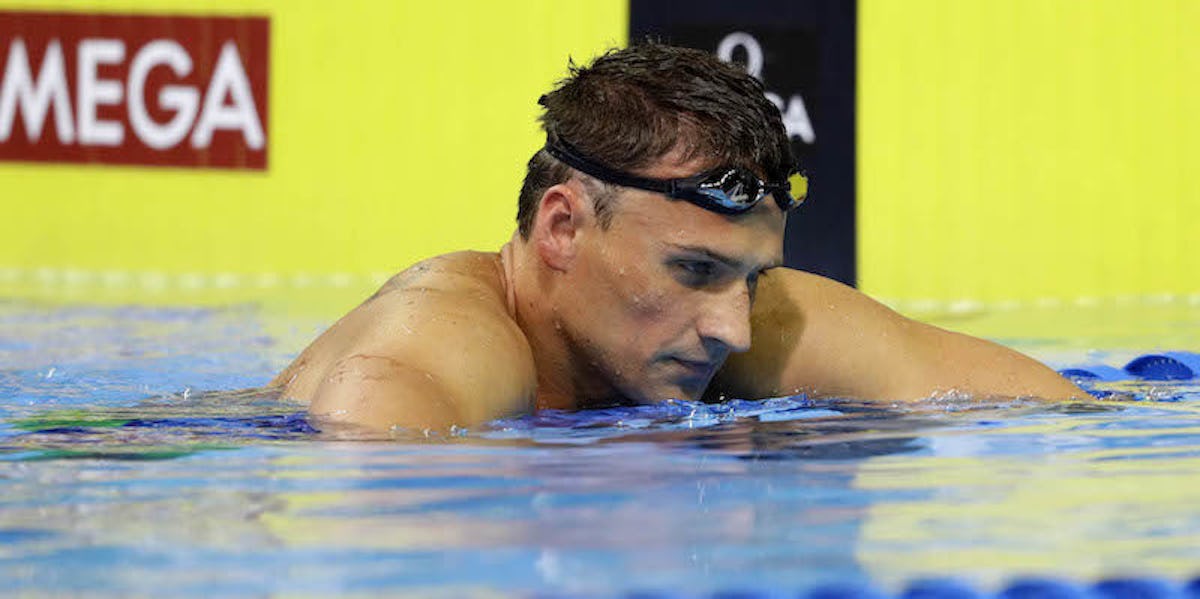 This Is How Much Money Ryan Lochte Loses Each Year Now That Speedo Dropped Him
REUTERS
Update 1:02 PM ET:
Ralph Lauren is reportedly severing ties with Ryan Lochte as well.
Ryan Lochte just got dumped.
On Monday, Speedo USA announced it's ending its sponsorship of the US swimmer after he lied about a robbery that he claimed occurred after a night out with a few of his teammates in Rio de Janeiro amid the Olympics, ABC News reports.
In a statement regarding this decision, Speedo said,
Speedo USA today announces the decision to end its sponsorship of Ryan Lochte. As part of this decision, Speedo USA will donate a $50,000 portion of Lochte's fee to Save The Children, a global charity partner of Speedo USA's parent company, for children in Brazil. While we have enjoyed a winning relationship with Ryan for over a decade and he has been an important member of the Speedo team, we cannot condone behavior that is counter to the values this brand has long stood for. We appreciate his many achievements and hope he moves forward and learns from this experience.
This is a major blow to Lochte, who reportedly has a net worth of around $6.2 million, primarily from endorsements.
Lochte's has had relationships with other major companies, such as Gatorade and Ralph Lauren, but his endorsement deal with Speedo has been his longest and biggest.
According to Money Nation, he earned around half a million per year via Speedo since 2006.
Long story short, it looks like the US swimmer will be losing a serious chunk of change as a consequence of his actions in Rio.