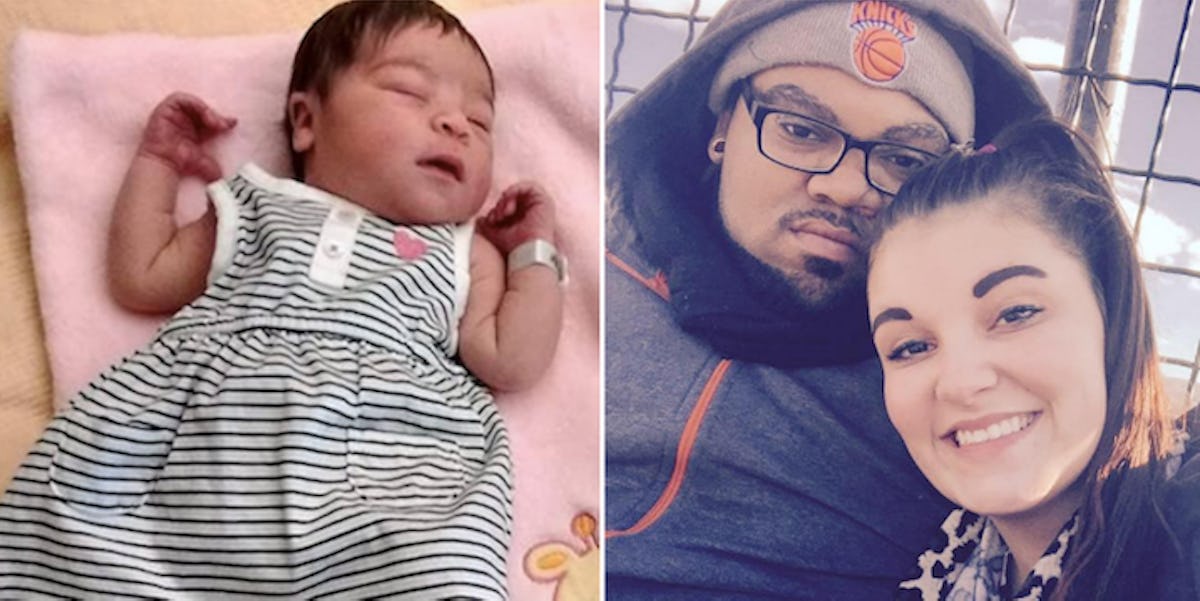 Mom Pens Tragic Last FB Post Before Dying Of Overdose And Starving Baby To Death
Facebook
A baby girl starved to death after her parents died of drug overdoses in a "heart-wrenching" case, a coroner has said.
Summer Chambers died in her bassinet in her home in Kernville, Pennsylvania, about four or five days after her parents, Jason Chambers and Chelsea Cardaro, also died.
In a final Facebook post before her death, 19-year-old Cardaro posted a photo of her with Chambers, 27, with the caption, "The one and only my love of my life."
An autopsy and toxicology report found that Summer, who was just five months old at the time, died from dehydration and starvation a few days before Christmas.
According to The Tribune-Democrat, Jeff Lees, coroner at Cambria County coroner's office, said,
It's a heart-wrenching case for our office, law enforcement, the district attorney's office, all agencies involved. Any time you lose a child it's heart-wrenching, but to lose a child this way put a great deal of strain and emotions on all agencies involved.
He ruled the cause of death was homicide due to parental neglect.
Lees added the parents died of acute fentanyl overdoses — with Cardaro taking four times the lethal range of the dug, and Chambers taking two and a half times the lethal range.
He added,
There was heroin also found at the scene, drug paraphernalia inside the residence.
The bodies of the family were discovered on December 22.
WJAC-TV reported Chambers was found in the living room, Cardaro in a bathroom and baby Summer in her bassinet.
Police are investigating how the parents accessed fentanyl.
A month earlier, paramedics were called to the home after Chambers overdosed, though they were able to revive him.
Child services met with the parents after the incident, and deemed it was "appropriate" for a child to live there, district attorney Kelly Callihan said.
Citations: Child's 'heart-wrenching' death in Kernville ruled homicide (The Tribune-Democrat), Officials: Man, woman likely died of heroin overdoses; baby of dehydration, starvation (WJAC-TV)