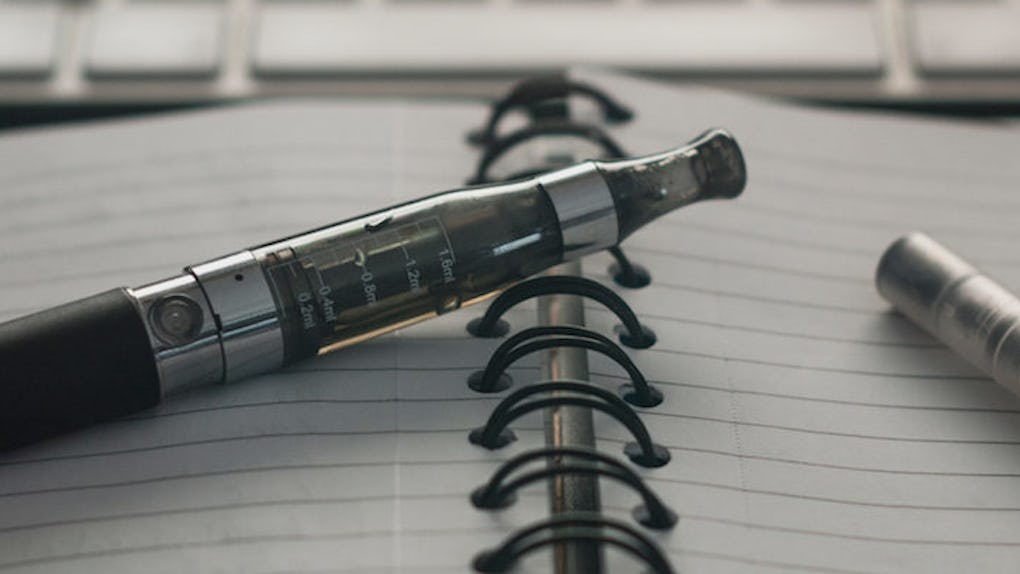 Neil Warburton
Mom Is Furious When School Takes 14-Year-Old Son's E-Cig Away From Him
A mother believes her son's school in Greater Manchester, England was wrong in confiscating his electronic cigarette.
Mason Dunn, 14, began smoking cigarettes two years ago when his father died, according to the Manchester Evening News.
He was reportedly going through 10 cigarettes a day, so his family bought him an e-cigarette last year to wean him off regular cigarettes.
Mason's school, Kearsley Academy, has a strict no-smoking policy, but his mother, Sue Dunn, said she promised his teachers Mason would never smoke where many people -- more specifically, young children -- could see him.
The teen was recently caught smoking, however, and the e-cigarette was taken away.
Sue Dunn reportedly said,
I went into school and explained the situation but was told it is against the school policy. He came home from school in a terrible state, because he needed nicotine. We have tried to wean him off the e-cigarettes as well, but it is helping. If it helps to prevent people from developing cancer at a later stage, I think it should be allowed.
According to his mother, Mason went back to regular cigarettes shortly after his electronic device was confiscated. Before that, he didn't have a single cigarette since adapting to the e-cigarette at the beginning of the summer.
Sue Dunn said she took her son to a doctor, and he tried nicotine patches, but Mason only stopped smoking regular cigarettes when the e-cigarette was introduced.
Mason reportedly said,
It feels like the school [doesn't] want me to stop smoking. It is really irritating because they shout at me when I have got a cigarette and tell me to stop and then when I try to quit, they tell me to stop doing that as well.
Kearsley Academy principal Suzanne Pountain apparently said the school is willing to help Mason quit but only "within the guidelines of [the school's] policy." She mentioned Kearsley Academy's "smoke cessation" program as a way to prevent students from becoming smokers.
The e-cigarette was given back to Mason, but it appears he won't be able to use it during school.
Pountain added school staff reportedly met with the teen and "will continue to work with and support Mason."
Citations: Mum complains as school confiscates e cigarette from son with 10 a day smoking habit (Manchester Evening News)