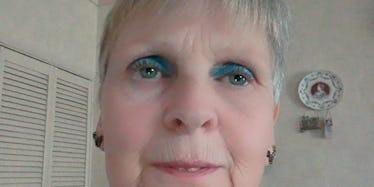 Mom Forces Daughters To Drink From Toilet And Use Newspaper For Menstrual Pad
A real-life evil stepmother, 65-year-old Caroline Sharp, has just been found guilty of abusing her three daughters over the course of a 16-year period.
Sharp "abused, humiliated and neglected" her daughters so severely, the children had no other choice but to steal food at night and were forced to drink from the toilet in order to keep themselves alive.
In addition to withholding basic necessities like food and water, the cruel stepmother didn't allow the girls to have basic sanitation, either.
Sharp wouldn't let the girls bathe regularly and it was reported one of the children went as long as six weeks without a bath.
If that's not bad enough, she also made the girls use newspaper for menstrual pads.
One of the victims was Sharp's daughter, while the other two girls had been taken in by Sharp after their mother died in 1973.
According to court records, Sharp abused the three children from June 1975 to June 1991.
However, Sharp's crimes were not brought to the attention of police until one of the stepdaughters reported the abuse in 2015.
During Sharp's hearing at Grimsby Crown Court, prosecutor Gordon Stables told the jury, "She was so hungry she would pinch food from the cupboards but, when this was discovered, she would be hit by Sharp."
Sharp's own daughter testified against her, stating that not only had she been mistreated by her mother, but she also watched Sharp abuse her stepsisters and make them do homework for hours on end.
According to one of the stepdaughters,
My fear of Caroline Sharp and the likelihood of her being violent meant that I took every possible step to avoid her. If I was upstairs and needed the toilet, I would urinate on my brother's bed (he used to wet the bed so I hoped no one would notice) rather than go downstairs. This left me feeling guilty and like an animal but it was preferable to risking further assault. All three of us have stuck together. We have been on this most difficult and emotional journey that has been carrying on in all our lifetimes and we have all been deeply affected in our childhood.
When Sharp was taken into custody by police, she said,
I know I'm not a nice person. If I could turn back the clock, I would love them. I'm very, very sorry. I'm not proud of it.
After admitting to three offense of child cruelty, Sharp was sentenced to two years in jail.
Citations: Stepmother abused kids so badly they were forced to drink from the toilet (Metro)