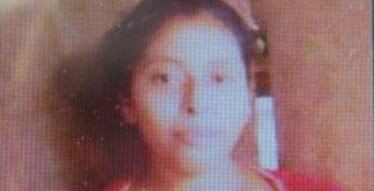 25-Year-Old Mom Dies After Church Exorcists Throw Her Naked Onto A Bonfire
Deleana Hernandez/Hoy
A young mother of two children has died in Nicaragua after falling victim to a deadly exorcism ritual.
Vilma Trujillo, 25, passed away in the hospital one week after she suffered from horrific burns inflicted on her by neighbors in the northeastern village of El Cortezal, who stripped her naked, tied her up and tossed her into a flaming pyre.
The neighbors believed Trujillo was possessed by a demon.
Rosario Murillo, Nicaragua's first lady and vice president, described the crime as "deplorable and to be condemned."
Trujillo was grabbed by a man named Juan Rocha, who was passing himself off as a pastor affiliated with an evangelical group called the Church of the Assembly of God, MailOnline reports.
Rocha and several others tied up the young mother. After stripping her naked, they threw her onto a pile of flaming logs. Relatives rescued her hours later, though her body had been severely burned.
After Rocha was arrested, he insisted to the authorities Trujillo was "possessed." He denied having burned her, claiming she'd been controlled by a supposed demonic spirit that forced her to fall into the flames.
According to The Sun, he said,
God told her he was going to remove that bad spirit from her and asked us to start a fire because that's where the spirit was going to be expelled. We were praying when we looked at her and saw she was on fire.
However, in a televised interview, Rafael Arista, who is the head of the Church of the Assembly of God, denied Rocha was part of his congregation, or that his group even had anything to do with the heinous crime.
Trujillo's husband, Reynaldo Peralta, was away from home when his wife was tragically burned to death.
He said,
My wife was not possessed.
Peralta also accused the attackers of practicing witchcraft.
First Lady and Vice President Murillo promised those responsible for the crime would be prosecuted for murder.
She said,
Something like this cannot happen again.
Citations: Exorcists tie up naked woman and burn her to death on a bonfire after accusing her of being possessed by a demon in Nicaragua (MailOnline), BURNED AS A SINNER Mum-of-two dies after being 'stripped naked, thrown on fire and tossed into gully during exorcism ritual to drive demons from her body' (The Sun)