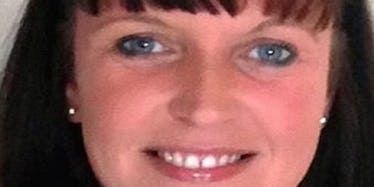 Mom Drops Dead From Alcohol Poisoning After Having Only 3 Vodka Lemonades
Much Loved
Three drinks doesn't seem like an exorbitant amount of booze.
However, Heidi Hopley, a 41-year-old mother from Taunton, England, dropped dead from alcohol poisoning after consuming only three vodka lemonades.
An inquest heard that Hopley, who worked as a therapist to disabled children, consumed the potent drinks over a period of two hours while spending an evening at home with her partner, Scott Fisher.
Fisher claims that when he headed upstairs to go to bed, Hopley told him she was going outside to have a cigarette.
Fisher was surprised when he woke up the next morning and found himself alone in bed.
Hopley was found dead with her body in a slumped-over position on the patio outside.
It's believed Hopley, who was not a heavy drinker, died from alcohol toxicity after drinking the three vodka lemonade cocktails.
An inquest in Taunton heard that Hopley's post-mortem examination revealed the woman had 380 mg of alcohol in 100 ml of blood.
To put this into perspective, the legal limit to drive is below 80 mg in 100 ml of blood, thus putting Hopley five times over the driving limit.
Experts claim alcohol levels above 300 mg are enough to send most people into a coma and often prove to be lethal.
Tony Williams, the Senior Somerset Coroner, ruled that Hopley's tragic death was accidental and said there were no suspicious circumstances surrounding the incident.
Williams stated,
For some reason, the alcohol she drank that night resulted in her death. There were no suspicious circumstances at all.
Hopley had attended Bridgewater Fair with friends and family the evening prior to her death.
The mother-of-one returned to her home around 10:30 that night and then had several drinks with her partner.
Both Hopley and Fisher consumed three vodka lemonade drinks, which Hopley allegedly poured.
Fisher claims he went to bed around 12:40 am and Hopley headed outside to smoke a cigarette.
He noted Hopley appeared to be "merry and happy," but showed no visible signs of intoxication.
Fisher was concerned when he woke up in bed alone the next morning and went to go look for Hopley.
He found Hopley on the patio, her dead body slumped over beside an unlit cigarette and a lighter.
Fisher brought Hopley's body inside, then called emergency services. After several unsuccessful attempts to revive the woman, Hopley was declared dead at 7:33 am on October 1.
Hopley's general practitioner told the court Hopley had no history of heavy drinking or alcohol abuse, although she did have high blood pressure.
Post-mortem toxicology reports revealed there were no other suspicious or lethal substances found in Hopely's system.
Prior to her devastating death, Hopley had a successful career as a therapist for disabled children at The Brainwave Center, and she even helped open new clinics in Finland, Ireland, Japan and Scotland.
Phil Edge, The Brainwave Center's Chief executive, commented on Hopley's unfortunate death, stating,
The best tribute that can be paid is from the center. She was extremely dear to them and they're absolutely devastated - they can't believe it. They called her the kindest girl they have ever worked with and said that she was completely dedicated to the children and families she worked with - they were always at the forefront of her mind.
Martin Felstead, Hopley's father, said,
She loved the area and the village - she's lived here most of her life and she dedicated all her working life to Brainwave.
Steph Keohane also said Hopley was "the loveliest step sister I could have wished for."
It's not hard to see Hopley will be sorely missed by all those who had the pleasure of knowing her.
Citations: Mother, 41, dies of alcohol poisoning after having just THREE glasses of vodka and lemonade that left her almost five times the drink-drive limit (Daily Mail)