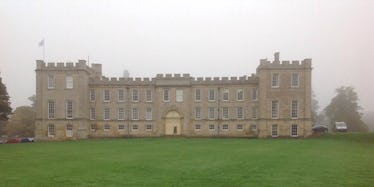 This Teacher Masturbated In A School Bathroom While Yelling Students' Names
Facebook
Hey guys! It's Candice here with some absolutely disgusting news to ruin your morning.
A 45-year-old chemistry teacher at British private school, Kimbolton, has been jailed for 16 months after he filmed himself masturbating in a school toilet as he yelled out the names of students.
The video was discovered by police after his now estranged partner found a USB memory stick he had left behind at home. She decided to do a little snooping and see what he had on this mysterious memory stick, and that led to her discovery of the series of extremely disturbing materials.
Upon her discovery of the photos, she asked Mr. Whitlock to leave and turned everything into the police.
The police got hold of the horrifying files after his estranged partner found them on his computer and turned them in.
This obviously prompted a raid of his Bedfordshire home where officers discovered 505 abusive images and correspondences. 505, you guys. If I could caps lock numbers, I would caps lock that number right now.
And that's just the icing on the cake. The teacher, Scott Whitlock, had also discussed his disgusting fantasies in online chatrooms in the past. What sorts of disgusting fantasies, you ask? Oh you know, like the one where he and a chatroom friend discussed purchasing a "crated child" and abusing her before they ultimately murdered her.
Prosecutor Jim Brown went on to explain that, "There are graphic representations of the manner of the abuse and the manner the child would have been killed."
Then, of course, there was the video of him masturbating in the school's faculty bathroom as he screamed out the names of his female students.
When he was first arrested, Whitlock claimed that someone must have broken into his home and left the files on his computer. He eventually changed his story and plead guilty to "one charge of possessing and one charge of making indecent images of children."
If that wasn't gross enough for you, Whitlock also admitted to a charge of distributing an indecent image of a child and another of publishing obscene material related to his disgusting child murder fantasy.
He was jailed for 16 months for all four offenses and will have to sign the sex offenders' register for 10 years following his release. He will also be subjected to a Sexual Harm Prevention Order for 12 years.
Upon his sentencing, Judge Jonathan Howarth called his actions and discussions "frankly horrifying." I could not agree more.
Citations: Teacher filmed himself masturbating in school toilets while crying out pupils' names (Metro)