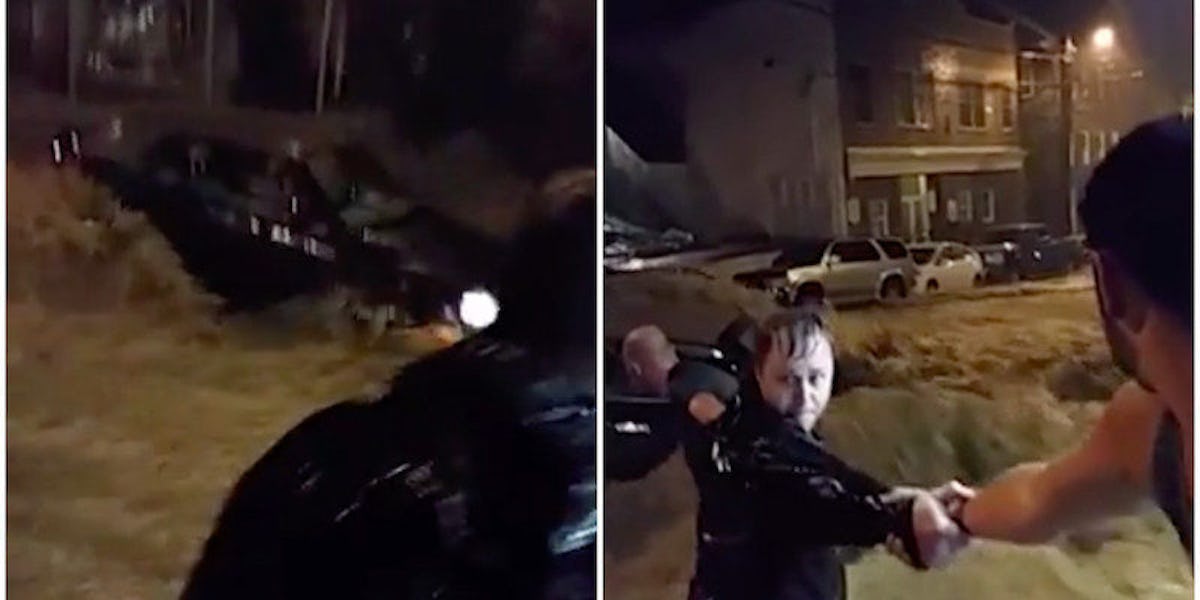 Video Shows Heroes Risk Their Lives To Save Woman In Deadly Maryland Flood
YouTube
Incredible footage has emerged showing the moment a group of people risked their lives and formed a human chain to save a woman in floods in Maryland.
The video surfaced from Ellicott City, where at least two people have died and more than 100 have been rescued in the torrential downpours.
The quick-thinking heroes are seen linking arms and moving out into the raging waters in a bid to reach a woman trapped in a car.
In less than a couple of minutes she is pulled to safety as her car gets swallowed by the aggressive floodwaters.
Officials are branding this the worst flooding they have ever seen hit the historic town.
Howard County Executive Allan Kittleman said,
It looks like the set of a disaster movie. Cars everywhere, cars on top of cars, parts of the road are gone, many parts of the sidewalk are gone, storefronts are completely gone. No one has ever seen devastation like this in Ellicott City or anywhere in Howard County. There are a lot of businesses that are going to be hurting for a long time. There are a lot of people that lost their apartments and their homes.
Around five buildings were completely destroyed, more than 30 severely damaged and nearly 170 vehicles washed away.