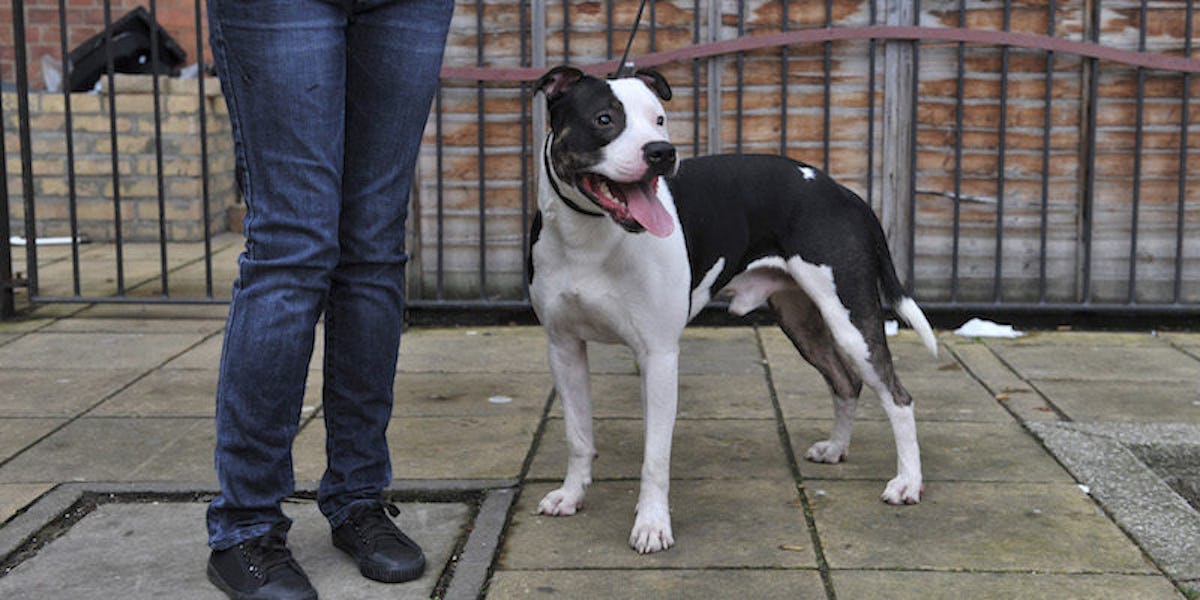 Man Urges GF To Have Sex With Dog In Sexts: 'Send Me The Dirtiest Thing'
REX/Shutterstock
A woman who had sex with a pit bull after her boyfriend told her to send him the "dirtiest thing" she could think of has walked free from court.
Jenna Louise Driscoll, 27, from Brisbane, Australia, said her life has been "ruined" after police found "repugnant" videos of the act on her phone.
She had also been hauled to court over stabbing a woman with a fork, biting a child and drug trafficking.
The judge handed her probation and a suspended sentence for the offenses.
Driscoll had sex with the dog in January, March and April of 2014.
The court heard how her partner, Tristan, egged her on to perform the acts.
He once told her,
I'll never stop wanting you to do this type of stuff.
On one occasion, Driscoll had sex with Tristan before performing sex acts with the dog. She then returned right after for more sex with her partner.
Another time, Tristan filmed the act while assisting the motion of the dog, according to court documents.
In March, he asked her to send him a video of the "dirtiest thing" she could think of.
A bizarre sext exchange ensued, in which Driscoll explained she couldn't coax the dog out from under the bed.
The videos were discovered by officers who were searching her phone while investigating a drug offense.
Judge Terry Martin said Driscoll was a "willing participant" in the acts of sexual intercourse with the animal. He said,
Your conduct in the bestiality offenses was repugnant. You were clearly a willing participant in acts of sexual intercourse with the dog.
Her defense had pleaded with the judge to recognize the adverse impact this case has had on Driscoll because of the media attention.
But he showed little sympathy, saying the attention was a result of her own actions.
Driscoll had pleaded guilty to all charges.
Citations: Daily Mail Australia