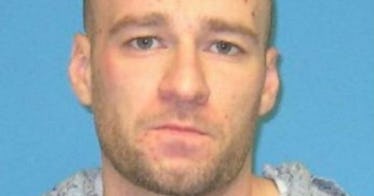 Little Girl Tells Cops 'Mommy's Sleeping' After Finding Her Overdosed At Home
Lorain Police Department
A couple from Ohio has been arrested after the husband and wife were found overdosed in separate locations in the company of their children.
Police initially found Nathan Carroll, 29, in his car with an infant in the backseat after his car veered off the road.
Authorities in Lorain, which is about 30 miles west of Cleveland, said officers went to the couple's home to inform Carroll's wife that they found him overdosed, ABC News affiliate WEWS reported.
However, when they arrived, a child answered the door and said her "mommy was sleeping and they could not wake her up."
Officers then found wife and mother Samantha Schigel, 24, also overdosed, while her other children were in the home.
Both parents were given naloxone, a heroin antidote, and were taken to Mercy Hospital in Lorain.
After Schigel became responsive, she admitted to police she and her husband had snorted a power, one she believed to be heroin. She claimed to officers it was only her first time using the drug, though, and she had only done heroin to ease pain.
Schigel was arrested and charged with endangering children. Carroll was arrested for operating a vehicle under the influence, implied consent to test, endangering children, driving under suspension and failure to control.
Five of the children involved were sent to their respective paternal grandfathers when children's services was contacted after the incident.
An opioid crisis is currently sweeping the nation, with overdose death rates higher than ever before. In fact, Ohio is among the five states with the highest death rates linked to drug overdoses.
In 2015, more than 3,300 people in the state died from accidental drug overdoses. Those numbers are up 21.5 percent from the previous year, according to the most recent data from the Centers for Disease Control and Prevention.
Citations: Ohio father overdoses in car with infant while mother overdoses at home with kids (ABC News), Inside a Killer Drug Epidemic: A Look at America's Opioid Crisis (The New York Times), Injury Prevention & Control: Opioid Overdose (Centers for Disease Control and Prevention)