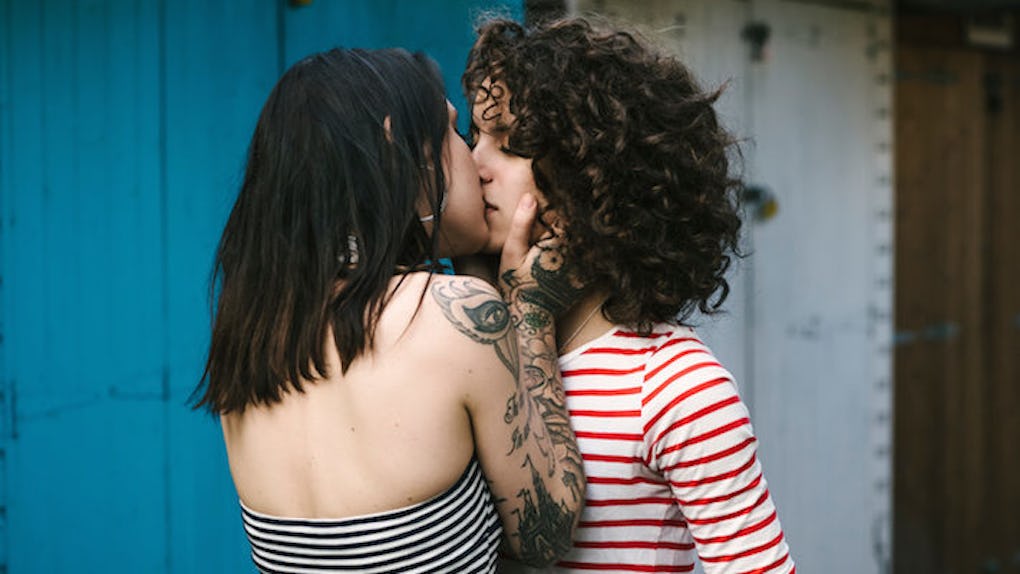 Simone Becchetti
Lesbian Couple Arrested For Kissing And Holding Hands In A Grocery Store
A Hawaii police officer is being investigated for arresting two women because they were showing public displays of affection in a grocery store.
Courtney Wilson and Taylor Guerrero of Los Angeles went on vacation to the Hawaiian island of Oahu in March, Huffington Post reports.
A federal lawsuit states the lesbian couple held hands and shared a kiss while walking through a Foodland grocery market in Pūpūkea. It isn't clear if they even kissed on the lips, as Guerrero told reporters on Wednesday she merely kissed her partner's cheek.
Bobby Harrison, a 26-year veteran of the Honolulu Police Department, was shopping in his uniform.
He allegedly yelled from across the store for the women to cease their romantic acts.
According to Hawaii News Now, the couple ignored Harrison, but he followed them to the checkout counter and threatened to cite them for trespassing.
Guerrero recalled Harrison pushed his body against Wilson. According to Guerrero, he said,
You girls don't know how to act. You don't know the difference between a motel and a grocery store.
Wilson didn't understand why Harrison was harassing them, she said, so she called 911.
Harrison then grabbed Wilson's arm, prompting Guererro to step in front of him to protect her partner of two years.
The officer reportedly pushed Guererro, who threw a kick as she fell backward, and then, he punched Wilson in the face, cutting her nose.
Harrison did not have handcuffs, so he told Foodland employees to restrain the women until zip ties were obtained.
Wilson said,
They took us down to the basement of Foodland where they continued to harass us about our conduct in the store, asking us if it was worth it, if we were happy where we are.
The two were arrested for assaulting an officer and jailed for three days before paying $12,000 bail each, leaving them virtually penniless.
They were also prohibited from leaving Honolulu as per the terms of their release, so they had to sleep in a park and get jobs to support themselves.
It wasn't until five months passed the charges were dismissed.
The Honolulu Police Department is investigating the officer as a result of the lawsuit filed on Tuesday accusing him of being especially aggressive due to homophobia.
Harrison was reportedly not placed on leave.
Citations: Lesbian Couple Files Lawsuit After Hawaii Cop Arrested Them For Kissing (Huffington Post), In lawsuit, lesbian couple alleges they were arrested in Pupukea for kissing (Hawaii News Now)