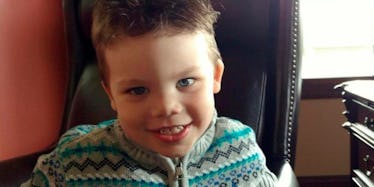 There May Have Been Two Alligators In The Attack Last Month At Disney World Resort
REUTERS
The father of the 2-year-old boy who was killed after an alligator attack at Walt Disney World's Grand Floridian Resort last month was actually fending off another gator at the same time.
The revelation emerged in emails from Reedy Creek Fire Department, which outlined the conversation rescuers had with Matt Graves, the boy's father, reports the Orlando Sentinel.
The emails revealed that Graves told rescuers on the way to hospital "how another gator attacked him as he fought for his son."
They also describe how he and his wife earlier refused to leave the search scene.
Capt. Tom Wellons wrote, "This incredibly sweet couple insisted on showing us pictures of their happy son. (The) mom kept referring to him as her "happy boy"."
The Graves family recently released a statement describing their heartbreak. Part of it read,
Words cannot describe the shock and grief our family is experiencing over the loss of our son. We are devastated and ask for privacy during this extremely difficult time. To all of the local authorities and staff who worked tirelessly these past 24 hours, we express our deepest gratitude.
The toddler was on a family vacation from Nebraska when the incident took place in June. An 18-hour search ensued involving boats, helicopters and a dive team.
Lane's body was recovered intact and sent for an autopsy.
Officials said four alligators were taken out of the lagoon and euthanized, but no evidence was found to help determine if one of them was responsible for the attack.
Citations: Records: Father of toddler attacked at Disney by alligator said two gators involved (Orlando Sentinel)