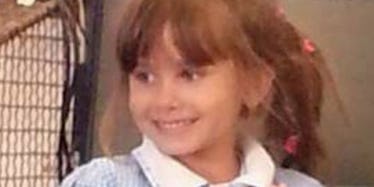 Teen Girl Arrested After Mom Finds 7-Year-Old Dying In Field With Stab Wounds
North Yorkshire police
Police found 7-year-old Katie Rough lying injured Monday, on a soccer field 10 minutes from her home. When they arrived, the British schoolgirl had lacerations on her chest and neck — the result of an apparent stabbing attack.
Paramedics and officers performed CPR while at that same field but did so unsuccessfully. By the time she was transported to a local hospital, it was too late and Katie died shortly after.
Now, a 15-year-old girl has been arrested, charged by police in England and, on Wednesday, taken to York magistrates court for a preliminary hearing in the murder case of Katie Rough.
Those are the unsettling details of Rough's death, according to The Guardian, which also reported that Rough's parents did not attend the 8-minute hearing for the 15-year-old suspect, describing them as "devastated."
Witness accounts of the mother's immediate reaction to Katie's death corroborate The Guardian's description, too. Multiple reports state the mom cried aloud on her knees after discovering her daughter had been harmed.
A teenager has been charged with the murder of 7 yr old Katie Rough in #York. More: https://t.co/4HPe03xFF5 pic.twitter.com/DWHNq2xpc4 — Victoria Derbyshire (@VictoriaLIVE) January 11, 2017
A man who lives close to the scene where Rough was found told The Guardian,
I turned around and saw the mother was in a state of great distress, crying and shouting out for her daughter. It was very upsetting to see her. She was moving back and forth between the playing field and the street and was crying out. Her husband or partner then arrived and put his arms around her trying to pacify her but their distress was obvious, it was terrible to see.
In addition to the murder of Rough, the teenage suspect has been charged with possession of an offensive weapon, BBC reports. Meanwhile Rough's parents, classmates and teachers are trying to cope with their loss.
At the Westfield primary school, which Katie attended, students were being offered emotional support, according to The Guardian, while the school's headteacher said,
Katie was a kind and thoughtful child who was well liked by both pupils and staff. She was hard working and showed a particular talent for creative writing.
A GoFundMe page set up in Katie's name has raised over $1,200 for her family.
Citations: Girl, 15, due in court charged with Katie Rough's murder (BBC), Katie Rough murder: girl aged 15 remanded in secure accommodation (The Guardian)