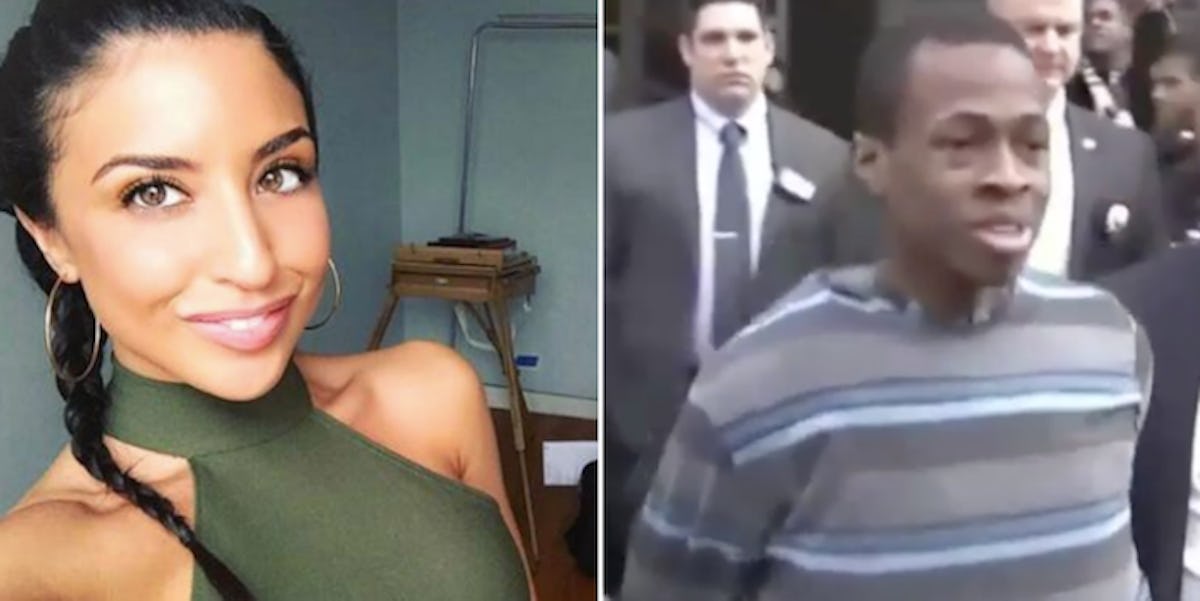 Man Who Killed And Raped NYC Jogger Karina Vetrano Confesses Why He Did It
Instagram/REUTERS
The man accused of killing a jogger in New York City has confessed to attacking her -- saying it was because he was in a bad mood.
Chanel Lewis, an unemployed 20-year-old who has been charged with murdering Karina Vetrano, made "very detailed, incriminating statements" about the attack to detectives, the New York Post reported.
Meanwhile, sources at Martin De Porres High School, which Lewis attended, claimed he told a teacher's aide he "wanted to bring a knife to school to stab all the girls" when he was 15 in 2011.
NYPD chief detective Robert Boyce told reporters Lewis, who lives in Brooklyn, described "each step of the assault" during questioning.
Police said Karina, 30, was raped before she was murdered as she jogged through NYC on August 2 last year, and Queens district attorney Richard Brown said Lewis will also be charged with sexual assault.
According to the New York Post's sources, Lewis said,
I was angry. I had some issues at home. I just lost it. When I saw her, I just hit her and kept hitting her. I hit her and choked her.
He has denied raping her.
Lewis was also described as an "emotionally disturbed person" by officials from his old high school, who called the police after he was arrested.
He appeared at Queens Criminal Court on Sunday, where he was confronted by Karina's mom, Cathie, who shouted,
A savage murderer! He fucking murdered my daughter, my beautiful innocent daughter! Now your nightmare begins! He's a demon! He should be in hell and burn in hell!
Boyce explained DNA samples matching Lewis were found on Karina's nails, back and phone.
As Lewis was led from the precinct station, people shouted, "You murderer!" He was wearing a bulletproof vest.
The alleged killer lives in an apartment with his mother, Boyce said.
His father, Richard Lewis, 70, described his son as a "humble kid," and denied he was responsible for Karina's death.
Citations: Jogger Murder Suspect: I Strangled Her Because I was Angry (New York Post)