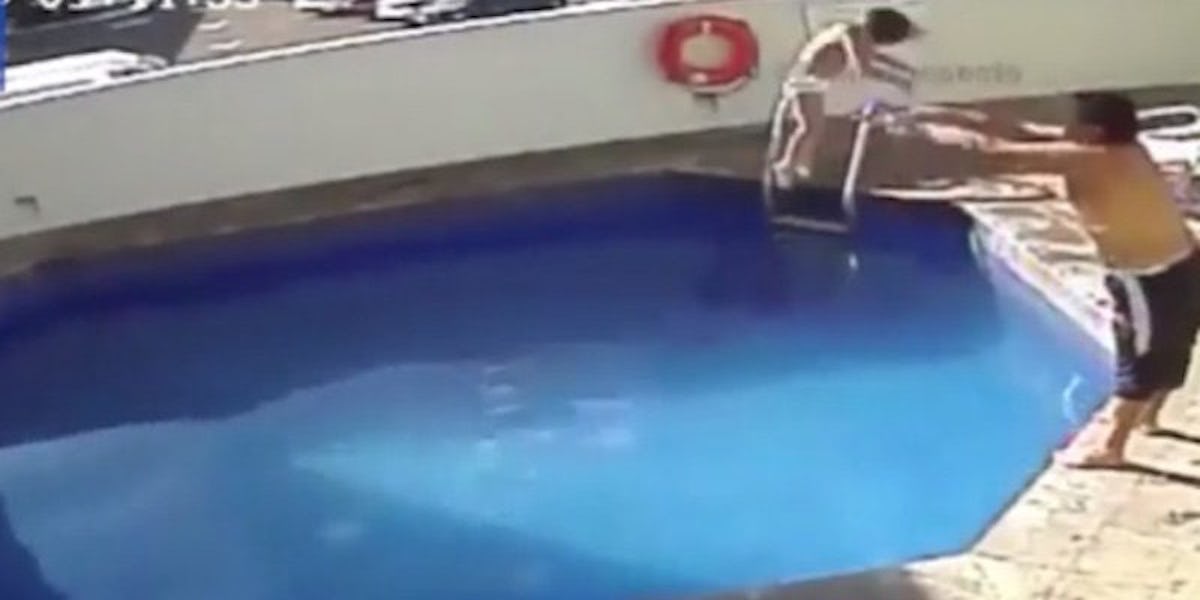 Horrifying Video Shows Stepdad Throwing 3-Year-Old Into Pool Until She Drowns
Daily Mail
A Mexican man has been jailed for 100 years for drowning his 3-year-old stepdaughter, MailOnline reports.
The man, identified as Jose David N., was caught on surveillance footage repeatedly throwing the young girl into a hotel pool in the city of Morelia, located in the state of Michoacan.
The video is extremely graphic and disturbing, and some viewers might find it distressing.
This horrifying incident occurred in August 2015.
Each time he threw her in, the man just stood at the side of the pool and callously watched as she flailed her arms and fought to stay above water.
The mother of the young girl was asleep in the hotel room as her husband murdered the child who reportedly couldn't swim. She apparently made one more trip to the pool with her husband before returning to the room and finding her daughter's lifeless body inside.
They took the girl to the hospital, but it was too late, and she died shortly thereafter.
The mother, who is a nurse, said she didn't know her husband was mistreating her daughter until she saw the shocking poolside footage from that day.
In the surveillance footage, which is highly disturbing, the man throws the girl into the pool several times.
At one point, he held the little girl underwater. While it's blurry, this was also captured on video.
The man is also seen throwing the little girl a lifebuoy as she struggles to stay afloat. But it's clearly too far away for the girl to reach and not a genuine attempt to help her.
Ultimately, the man was found guilty of aggravated murder.
While prosecutors recommended a prison sentence of up to 40 years, a judge gave him a more severe punishment after reviewing the deeply unsettling surveillance footage. He has no chance of parole.
Citations: MailOnline