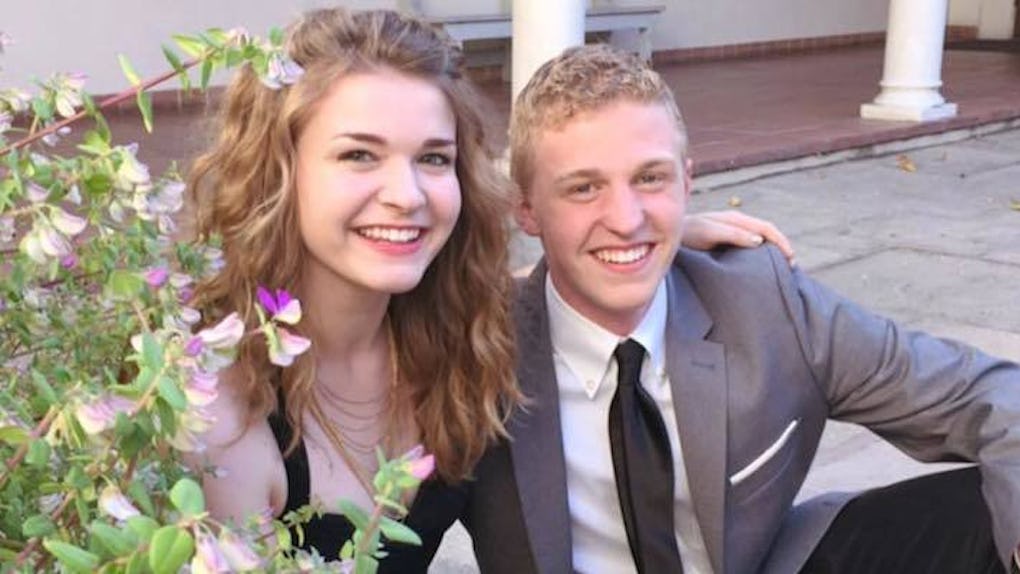 Facebook
Couple Saved From A Lightning Strike Because They Were Holding Hands
Did your high school sweetheart open the limo door for you on the way to senior prom?
Aw, that's lovely.
What's lovelier? High school sweethearts saving each other from being burnt alive by Mother Nature, that's what.
Californian couple Dylan Corliss, 16, and Lexie Varga, 17, lived to tell the tale of being struck by lightning. Because they were holding hands at the time, the teens apparently distributed the electric shock that could have otherwise posed a serious threat.
The pair was walking hand-in-hand to get burgers when Corliss was struck first and transferred the shock through his hand to Varga, where it shot through her body and out her foot.
Corliss recounted,
Suddenly out of nowhere, we just felt like we were getting hit over the head and shoved to the ground with a big flash and explosion sound.
The pair awoke in shock, three feet apart.
Corliss said,
We were on the ground, looking at each other screaming.
Aside from some residual aches, a bruise on Varga's foot where the bolt exited her body is the only sign commemorating the event.
The duo completed the burger errand before seeking medical attention.
Corliss informed his mother about the freak occurrence via text, and both of the teens' parents were understandably concerned.
Varga's mother, Lori, said,
We were very fortunate. It's the kind of thing you can't wrap your mind around.
Both teens now have the best summer break story of all time, though it's hard to be jealous.
Citations: Teen couple hit by lightning saved by holding hands (New York Daily News)