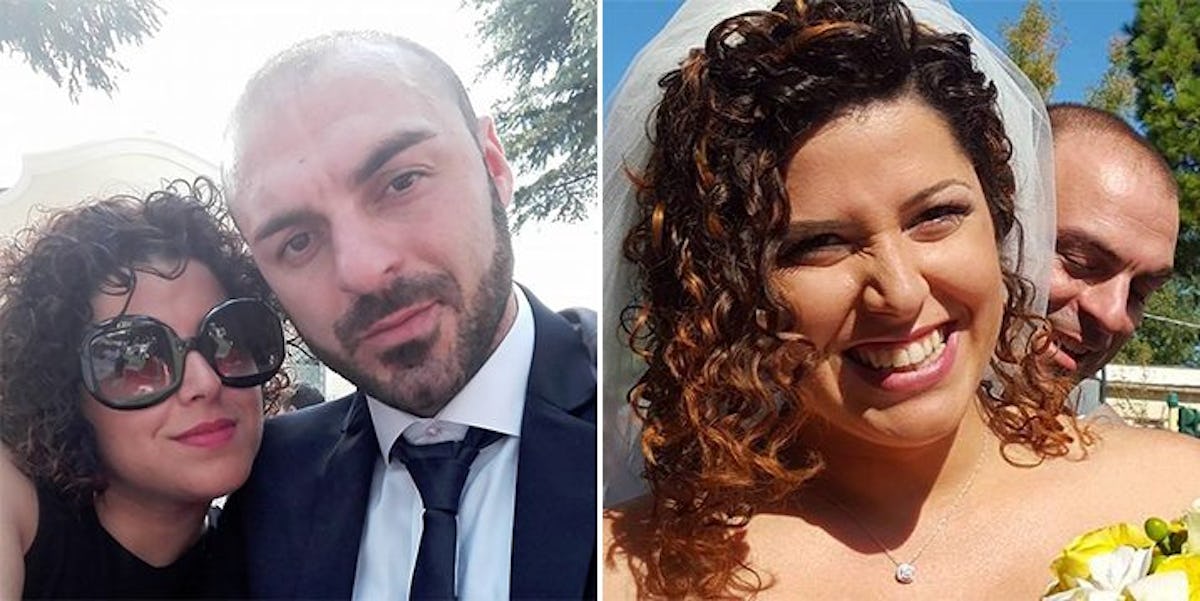 Guy Who Stalked And Murdered Wife's Killer Hinted Plan On FB And No One Noticed
A husband seeking revenge for the death of his wife channelled Russell Crowe's "Gladiator" character by gunning down the man who killed her.
Fabio Di Lello turned himself in to police on February 1 after shooting Italo D'Elisa dead after he killed Di Lello's wife, Roberta Smargiassi, in a car accident.
The grief-stricken husband, 34, allegedly used a 9 mm pistol to kill 22-year-old D'Elisa — but left a clue on Facebook that he was planning a vendetta that shocked Italy.
Before the murder, Di Lello changed his Facebook cover photo to an image of Crowe's character Maximus Decimus Meridius in the hit movie, The Telegraph reported.
None of Di Lello's friends realized why he uploaded the picture or what it meant.
But in the movie, Crowe delivers the line,
Father to a murdered son, husband to a murdered wife. And I will have my vengeance, in this life or the next.
After reportedly shooting D'Elisa outside a cafe in Vasto, Di Lello walked to his wife's grave and placed the gun on it.
Roberta, 33, was riding her moped when D'Elisa ran a red light and crashed into her last summer.
Lawyers for Di Lello, a semi-professional footballer, said he feared the Italian legal system would fail to bring D'Elisa, who faced manslaughter charges, to justice.
Giovanni Carella, representing Di Lello, said,
He thought that justice would not be done. I never got the impression that he was planning a vendetta like this. I was dumbfounded when I found out.
Prosecutors described the incident as a "tragedy within a tragedy."
Major Giancarlo Vitiell of Carabinieri Police labelled it as an incident that "shocked the whole town."
Di Lello was arrested after a member of the public told police a man was acting confused and agitated in the graveyard.
He was arrested and remanded in custody, and is likely to be charged with murder once a post-mortem takes place.
Citations: Bloody vendetta as Italian man allegedly shoots dead car driver who mowed down his wife after running a red light (The Telegraph)