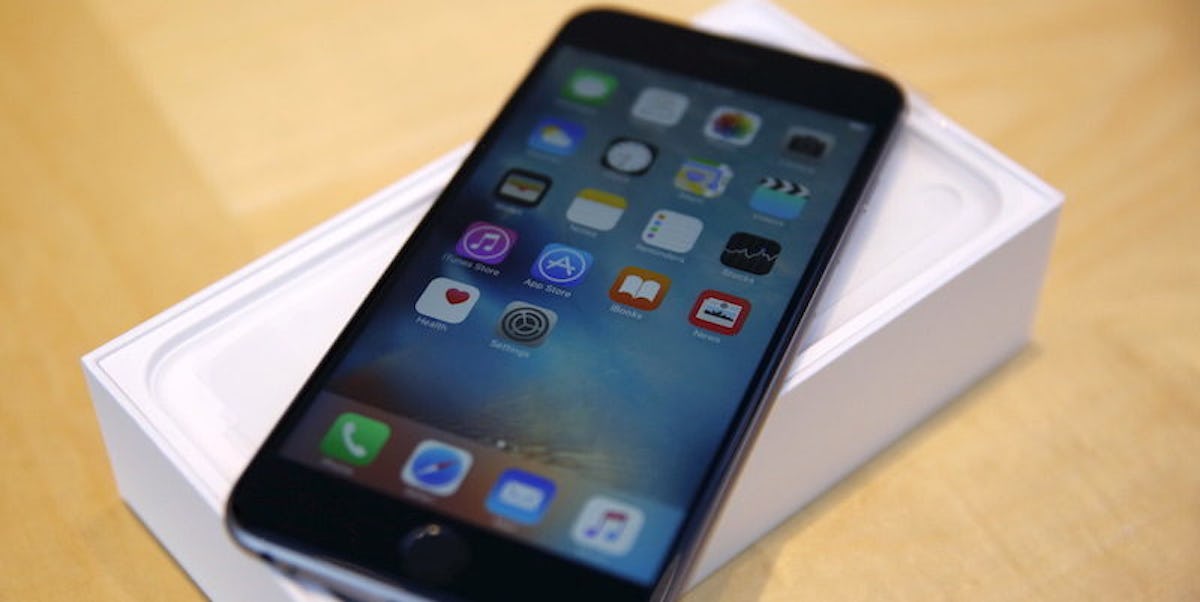 This Guy Says He Invented The iPhone In 1992 And These Photos May Prove It
REUTERS
It looks like it was drawn on the back of a napkin, but it might just be enough to prove this guy actually invented the iPhone back in 1992.
Thomas Ross, of Florida, is suing Apple, claiming the tech giant's smartphone infringes on a patent he filed in 1992, way before the first iPhone came out in 2007.
In the patent, he called his iPhone an "electronic reading device," and it sort of looks like an Amazon Kindle crossed with one of those old-school Game Boys.
Part of the court filing reads,
Ross conceived a reading and writing device, with a back-lit screen that contained all manner of reading material, as well as other media, stored in the device or obtained from an external storage device or other remote sources, such as a remote server, all of which could be used in spite of the absence of ambient light. What Ross contemplated, was a device that could allow one to read stories, novels, news articles, as well as look at pictures, watch video presentations, or even movies, on a flat touch-screen that was back-lit. He further imagined that it could include communication functions, such as a phone and a modem, input/output capability, so as to allow the user to write notes.
Is Thomas' "electronic reading device" the real deal?
Only time will tell. But, what is clear is he's really upset about the whole thing.
The court filing claims Thomas chose to sue because he's suffered "great and irreparable injury that cannot fully be compensated or measured in money."
Citations: Florida Man Sues Apple for $10+ Billion, Says iOS Devices Copy His 1992 Drawings (Mac Rumors)