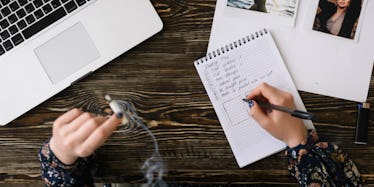 Genius Guy Gives Away 'Free' Marijuana On Craigslist To Outsmart Drug Laws
Milles Studio
Selling weed on Craigslist is obviously illegal, but one Massachusetts man came up with a pretty clever way to get the job done.
According to Kindland, a quick-thinking entrepreneur in the cannabis industry used Craigslist, under the name "Corey," to sell really expensive empty baggies. Depending on how much you paid for a baggie, you would get a "free" gift.
That "free" gift was marijuana.
In other words, Corey charged $20 for an empty baggie, which would then come with a complimentary gift of a gram of weed. In Massachusetts, it's currently legal to give away up to an ounce of marijuana.
A deep-pocketed buyer would be able to purchase an empty baggie for $325 which would come with "27.8g of any or multiple strains" of marijuana as a gift.
Here's a screenshot of the original Craigslist ad, which claims to give away a "free" gift along with an empty baggie ranging from $20-$325.
According to the post, other selling points include:
Offering dispensary grade marijuana, at below market price!
Multiple strains
Fast response and delivery
Clean, precise, professional grade digital scales
New strains daily
Respectful, mature, discreet staff
Perhaps the best part about this is the disclaimer that originally came along with the Craigslist post on January 1. The disclaimer reads,
Disclaimer: I am selling you an empty bag. Marijuana placed in that empty sandwich bag is simply a legal gift, Not connected in any way to my sale.
While that seems to be pretty straightforward, Massachusetts's own Northwestern District Attorney David Sullivan disagrees. Sullivan spoke to New England Public Radio, saying,
To say an empty baggie costs $350 is ridiculous. I think it's a clear fraud on its face.
That same day, Corey updated the disclaimer. It read,
I'm sorry sick people of Massachusetts that you have to come to a site like this. But what other choice do we have. We must help each other. I will not let you good people of Massachusetts suffer. I'm a good friend. I'm not advertising free marijuana gifts. Oh no. I'm just saying that I'm awesome. E-mail me and we can go out for dinner. And talk more about the subject. Smoke a fatty. And chill. I'm not advertising free marijuana gifts. Hope to meet up soon.
Smooth... Really smooth!
Let's hope Corey doesn't get in too much trouble.
It seems like officials are on to his elaborate scheme. It also seems like he genuinely cares about the "great people" looking to get their hands on some dank weed in Massachusetts...
Or maybe he just grew too much of it and actually needs to give some away.
Citations: Craigslist Man Sells Expensive Baggies With Free Weed Inside (The Kind Land)