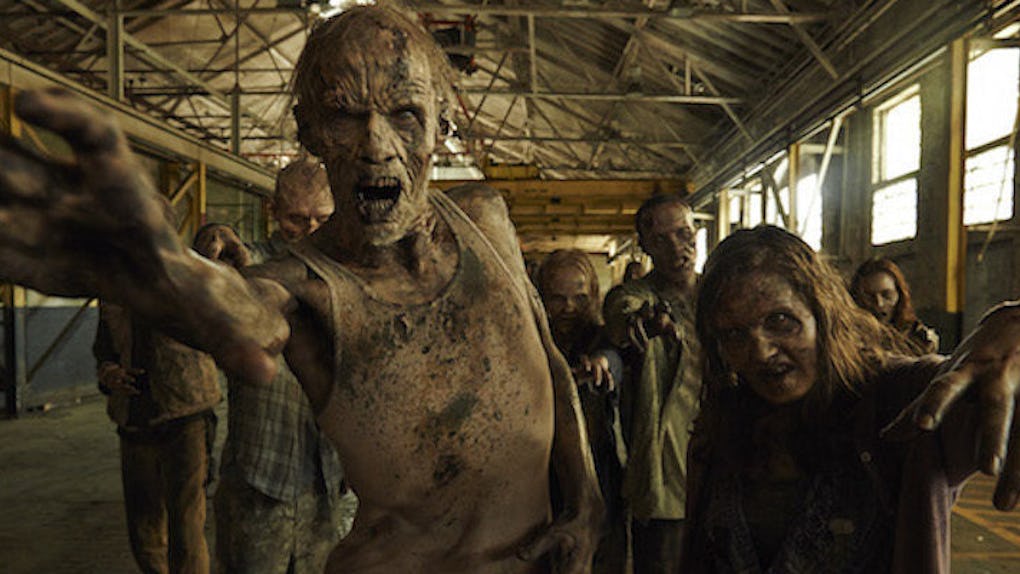 The Walking Dead
Guy Allegedly Kills His Friend After Binge-Watching 'The Walking Dead'
A New Mexico man was arrested on Thursday after killing a friend to prevent him from turning into a zombie.
The assailant, 23-year-old Damon Perry, had reportedly been binge-watching "The Walking Dead."
According to a report filed by the Grants, New Mexico police department, officers were called to the Vista Mesa Villa Apartments early Thursday afternoon by maintenance workers who witnessed Perry brandishing a large knife.
When police arrived, the workers were holding Perry down outside of an apartment unit. Inside, they discovered the badly-beaten body of 23-year-old Christopher Paquin, who was pronounced dead at the scene.
After his arrest, Perry confessed to beating Paquin to death after the victim "began to change into a zombie." The suspect alleged Paquin had tried to bite him, after which he used his hands, feet, a microwave and an electric guitar to beat the victim to death.
The pair had been watching "The Walking Dead" and drinking "large amounts of alcohol" prior to the fatal altercation. Perry reportedly blamed his actions on the popular AMC series.
Perry was booked at the County Detention Center and is being held by the Grants Police Department and the New Mexico State Police, who are assisting in the investigation. It is unclear if his bail has been set.
Citations: MURDER IN GRANTS (Cibola Beacon), Man kills friend for turning into a zombie after binge watching The Walking Dead (Mashable)