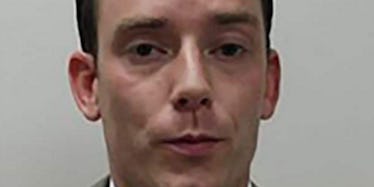 Guy Admits To Secretly Filming 6 Women During Sex After Cops Find Creepy Pics
Police
Philip Johnson, a 29-year-old man from New Jersey, pleaded guilty on January 4 for secretly filming six women on his iPhone while he had consensual sex with them in his home.
Allegedly, Johnson invaded the privacy of the women by filming intimate parts of their bodies and then uploading them onto his computer without their knowledge, Daily Record reports.
It's been reported he secretively filmed the victims between January 2012 and July 2015, but he was finally caught after one woman realized what he was doing.
After coming to the sickening realization, an unnamed female took his computer hard drive and turned it over to the police.
Upon investigation, authorities found explicit photos of 12 different women on the computer, which were uploaded from Johnson's iPhone.
Out of the victimized females, police were able to identify six of them, calling the rest "Jane Does."
One of the women he filmed during sex was allegedly 17 years old at the time, but laws in New Jersey state that's an old enough age to consent intercourse.
However, since he was caught filming a minor in a sexual manner, Johnson was charged with endangering the welfare of a child because the footage was considered child pornography.
Johnson did not plead guilty for endangering the 17-year-old, but he did plead guilty for invading the privacy of his six victims by admitting to filming them without their consent during sex.
Because of Johnson's plea, Robert Preziosi, assistant prosecutor of Morris County, recommended he receive 364 days in the Morris County Jail and a probation period.
His sentencing is scheduled for February 24.
According to Daily Record, Preziosi told the judge that the women who Johnson victimized will be notified about the sentencing so they can give their own statements if they wish.
Eleven other counts have been dismissed upon his arrest, including six more invasion of privacy charges and the charge referring to the underage child he endangered.
Citations: Flanders man admits secretly videotaping sex with 6 women (Daily Record)