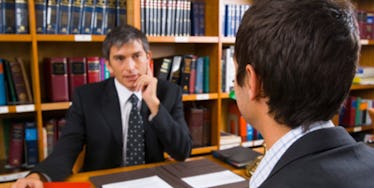 Student Chops Off And Flushes Man's D*ck After Learning Wife Cheated
Getty Images
A Japanese graduate student allegedly cut off a man's penis and flushed it down the toilet in revenge for him having an affair with his wife.
According to Daily Mail, the 24-year-old was armed with garden shears when he rushed into the 42-year-old lawyer's office at around 7:40 am today.
The man, who is reported to be an experienced boxer, unleashed a vicious barrage of punches and then pulled off the unnamed victim's pants, according to police.
Japan Today reported he cut off the lawyer's genitals before being arrested not long after the attack.
The 24-year-old reportedly told Tokyo police he flushed the penis down the toilet. He is thought to have mutilated the lawyer after finding out he had been sleeping with his wife.
The lawyer is currently in the hospital after reportedly losing quite a bit of blood.
His condition remains unknown, but witnesses have indicated the injury was not life-threatening.
Citations: Japanese boxer 24 bursts into lawyers office cuts off the 42 yearold mans penis with garden shears and flushes the organ down the toilet after discovering wifes affair (Daily Mail)