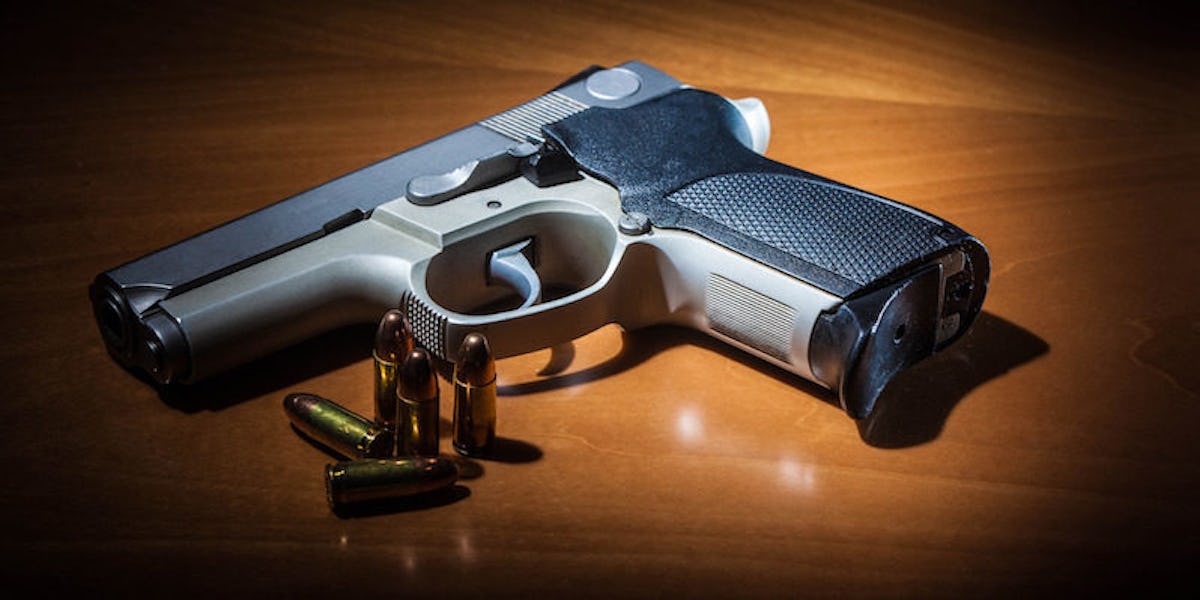 Man Ends Up With Bullet In His Balls After Wife Shoots Him For Having Affair
Shutterstock
A Florida man ended up with a bullet lodged in his testicles after his wife accused him of having an affair.
According to Daily Mail, 60-year-old Victoria Reid of Melbourne, Florida confronted her husband of 16 years about her suspicion on Wednesday and threatened to shoot him in the face and chest.
Reid, who claims to have post-traumatic stress disorder, reportedly also threatened to maim her husband, Jim Reid, and give him post-traumatic stress disorder in the process.
Jim Reid was sitting on the couch when his wife allegedly fired a shot into his left knee.
The bullet somehow traveled up his thigh and lodged in his testicles, Click Orlando reports.
Victoria Reid was booked into Brevard County Jail and reportedly charged with aggravated battery with a deadly weapon, aggravated domestic violence, false imprisonment and firing a weapon inside a home.
She is currently being held on a $35,000 bond.
Her husband's physical condition was not disclosed.
It is also unclear whether or not he was indeed having an affair.
Citations: Bullet lodged in Florida man's testicles after wife, 60, 'shot him in the groin for having an affair' (Daily Mail), Bullet lodges in Florida man's testicles after wife shoots him, deputies say (Click Orlando)