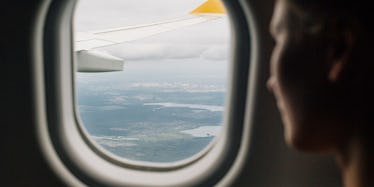 Flights To Europe Are Super Cheap Right Now, But For The Saddest Reason
Traveling from the US to Europe has never been this cheap.
If you fancied a trip to Germany, for example, you could get a six-day roundtrip ticket from JFK to Munich for $1,066 that leaves on Monday, August 1, according to travel app Hopper.
But if you wait another week to book, this price is likely to soar by as much as $200.
There are multiple reasons air travel to Europe is so low at the moment. The saddest reason is the recent terrorist atrocities sweeping the continent -- from the Nice bus attack to the ISIS bomber in Germany.
Europe was earmarked by US Passports and International Travel as a place of risk for US travelers back in late May this year.
A statement on its website reads,
As part of the State Department's continuous efforts to provide Americans traveling abroad with information about relevant events, we are alerting U.S. citizens to the risk of potential terrorist attacks throughout Europe, targeting major events, tourist sites, restaurants, commercial centers and transportation.  The large number of tourists visiting Europe in the summer months will present greater targets for terrorists planning attacks in public locations, especially at large events.
Officials cited the 2016 UEFA European Championship for soccer in France as a potential target, as well as the Catholic Church's World Youth Day, which is expected to draw 2.5 million visitors to Krakow, Poland, between July 26 and July 31.
The alert is scheduled to expire at the end of August.
But, terrorism isn't the only driver for low travel.
Vacation prices to the UK plummeted after Brexit, and they still remain very cheap because of the exchange rate (currently at $1.31 for every sterling pound, down from $1.70 pre-Brexit).
Then, there was that attempted coup in Turkey, and you can throw cheap oil prices into the mix as well.
But the cost of travel is forecast to creep back up as the market readjusts in the wake of economic turmoil and wounds heal from terrorism.
Citations: Refinery29